Music
Meek Mill Makes Releases 'Wins & Losses' Album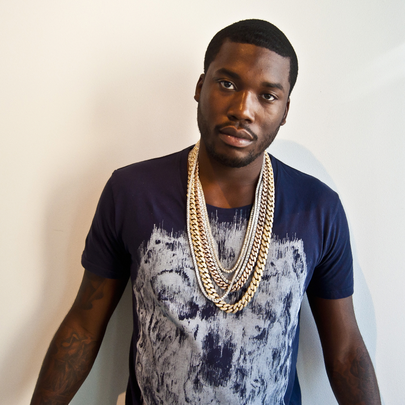 Meek Mill has had a tough two years to say the least. From his public breakup with Nicki Minaj to exponentially declining album sales and finally his defeat in a rap feud against Drake basically making him the butt of every meme, Philly's favorite Rolex-wearing rapper faced a healthy dose of adversity coming into summer '17. But as many Philly hustlers do, Meek found it within himself to bounce back in a big way with his third studio album, Wins & Losses.
The LP finds Meek at his most concise and focused in some time. All 17 songs carry that raw, kinetic emotion that has made Meek such a force to be reckoned with but they are also much more dialed in and concentrated than anything on DC4 or his Meekend Music series.
While Meek has had a tendency to a use his aggressive bars on songs where a softer edge should take place and misplace his emotions—he has previously made love songs sound like battle raps and introspective verses sound like aimless flexes—this issue doesn't arise on Wins & Losses. The MC centers himself appropriately, opening up the album with some technically sound rhymes on title track "Wins & Losses." With a witty reference to Psalm 23:4, Meek raps, "As I walk through the valley with my ladder in flex/I'm the realest nigga in it, I just happen to rap," which sets the tone for the majority of the album—staying strapped, facing hardship head-on and always being realer than real.
Conversely, he isn't afraid to let his guard down on a few occasions. On "Heavy Heart," he admits to his recent relationship and legal woes with lines like, "That bitch left me with a heavy heart/Yeah, still on them papers, they won't let me off," and even admits to his lack of solid character with "Nobody's perfect/Showed them cash, he kinda made me nervous/Maybe I'm trippin." This is a vulnerable side of Meek that he doesn't often showcase. He even relaxes his hyperactive flow on the Chris Brown and Ty Dolla $ign-assisted "Whatever You Want," proving to the ladies that he's definitely ready to love again—and ready to cop the baddest one endless Chanel bags.
Meek has previously touched on America's current racial tensions but not to the lengths he does on the poignant track "Young Black America." This is the album's best written and produced track with The-Dream taking point on the second verse and outro. Produced in full by StreetSymphony, the song samples JAY-Z's "Momma Love Me" with well-embellished organ keys—just to carry Meek's verse even higher. "Young niggas brainwashed, they just wanna rap and hoop/Could've been a lawyer until they came and shackled you/Felons on your records so them jobs ain't gettin' back at you/Them kids ain't eat yet, so you can't even sleep yet," he rhymes, giving a taste of his hauntingly honest disposition on the trials young Black Americans face daily.
Just when you think that Meek is focused solely on the "losses" portion of the album, he pops up with Lil Uzi Vert, Quavo and Young Thug for some formidable flexing. "We Ball" is an uncharacteristic banger with both Thugger and Meek using out-of-pocket flows and instead of simply bragging purposelessly over a crashing beat, they rap about turning lost friends into wins in a much more relatable way ("Fuck it, we ball/For all the soldiers we lost"). However, "Fuck That Check Up" with Uzi and "Ball Player" with Quavo are a full scoop of predictability that could have easily landed on any of Meek's previous releases. MP 808 and Maaly Raw get major kudos for the fire beats but unfortunately the rappers don't perform as well.
Despite these minor stumbles towards the album's end, "Price" reminds listeners that in one short hour, Meek has visibly shifted his dial from "completely lost" to "approaching victory." He details that in order to be great you have to face setbacks that consistently make you stronger, which we all know is inherently true. If nothing else, Wins & Losses is a display of optimism from a rapper who briefly yet substantially fell from hip-hop's good graces but aims to make his way back in a major way.
Read More: Meek Mill Makes an Optimistic Return With 'Wins & Losses' Album – XXL | http://www.xxlmag.com/rap-music/reviews/2017/08/meek-mill-wins-and-losses-album-review/?trackback=tsmclip