News
Minister Of Defence,Thomas Kagiso Mmusi Officially Opens Radisele Police Post.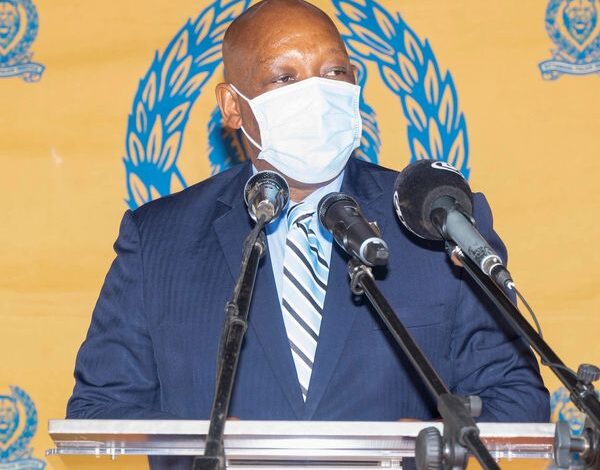 The Minister of Defence, Justice and Security Honourable Thomas Kagiso Mmusi said government has taken a decision to build Police Posts at strategic areas throughout the country.
He was speaking on Friday (04.02.2022) at the official opening of Radisele Police Post. He said this facility will bring a positive change of relieving the workload at Palapye Central Police Station under which it directly falls. The Minister said there will generally be an improvement of service delivery and an overall reduction of crime in the area.
Honourable Mmusi enthused that his Ministry is committed to ensuring adequate resourcing of the Botswana Police Service for improved public safety and security, which is a precursor for foreign direct investment, economic development and diversification drive which are key drivers for national prosperity.
For his part the Commissioner of Botswana Police Service Mr Keabetswe Makgophe said the Police Post which was built at a cost of P867 652.80 is a welcome development and motivation for effective policing and therefore urged the community of Radisele and surrounding villages to maximise its use by reporting all crimes affecting them in the area.