News
Minister Segokgo commits to connecting unconnected Bastwana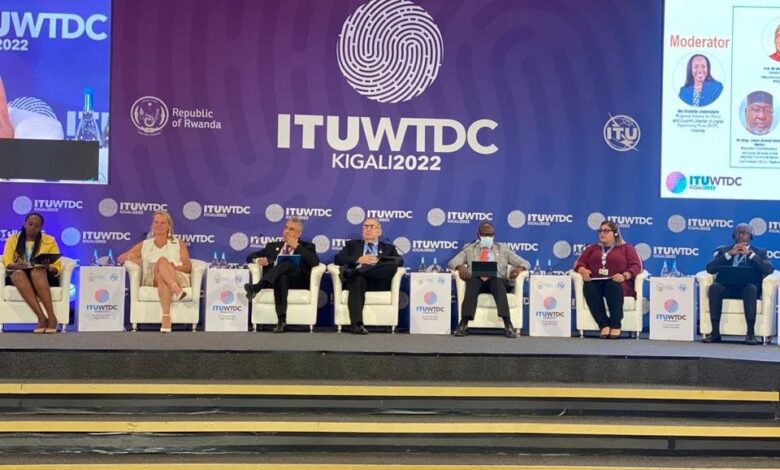 Minister of Communications, Knowledge and Technology, Honourable Thulagano M. Segokgo addressed delegates at the ITU Telecommunication Development Conference (WTDC) taking place from 6-16 June 2022 in Kigali, Rwanda and confirmed Botswana's commitment to connecting the unconnected to achieve digital transformation.
Honourable Segokgo made the commitment alongside other global leadership of governments, policy makers and the regulatory community during the Partner2Connect Roundtable Digital Coalition discussions of the WTDC programme.
The Partner2Connect Digital Coalition initiative is a multi-stakeholder alliance held under the auspices of the International Telecommunication Union (ITU) in line with the UN Secretary General's Roadmap for Digital Cooperation. The initiative serves as a leadership level platform that seeks to engage all stakeholders to mobilize and announce new resources, partnerships, and commitments by countries to achieve universal and meaningful connectivity.
Delivering the country's pledge during the roundtable discussion, Hon. Segokgo said that "in line with His Excellency The President's Digital Transformation and Mindset Change drive as underpinned by Smart Botswana initiative, Botswana was resolute to deliver connectivity to all her people by 2024". The Minister added that Botswana's communications sector development path, was aligned to the Partner2Connect aspirations that are anchored on the pillars of Connectivity, Digital Infrastructure and Services; Skills and Digital Inclusion; Innovation and Entrepreneurship; Innovative Financing and Project Visibility.
The Minister highlighted Botswana's communications sector achievements that include substantial fibre network deployment, extensive mobile network deployment coupled with high mobile density, aggressive schools and other public offices Internet connectivity programme among others.
He also submitted that achieving the lofty pledge will require a huge financial investment which the Government acknowledges will only be made possible through multi-stakeholder collaboration and partnerships.
For more information contact Public Relations Office at +267 3612000 or email: mckt_pro@gov.bw.