Sport
Mongala and Selolwane, 2 of the best to do it in SA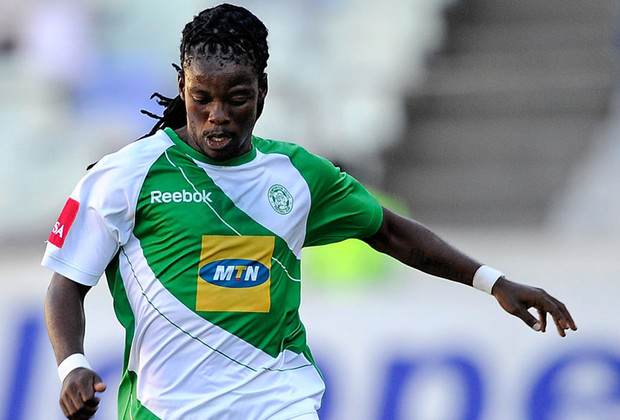 While the gem of Africa is known for its diamonds, and safaris that can be found nowhere else, a couple shining stars have put the country on the map in other ways, principally, by playing in one of the continent's biggest, most lucrative and attractive leagues on the continent, the PSL.
In this article you'll find two of Botswana's finest footballers to grace South Africa's Premier Soccer League.
Phenyo Mongala
Skill, speed and a deadly left foot is what defined Mongala's time in the PSL.
Mongala, affectionately nicknamed Mzambiya is a quick footed winger currently plying his trade in the DRC for CS Bosco. He started his career serving a number of South African clubs, beginning with the now discontinued Platinum Stars.
A year after his arrival in South Africa to represent Phokeng's finest, he moved to then National First Division team, the University of Pretoria, where his tenure lasted two years. He had an initial stint with the University of Pretoria in the form of a loan spell in 2007.
His performances at the University of Pretoria attracted the interests of Soweto giants Orlando Pirates, who brought the Botswana international over to Johannesburg in 2009, where he went on to make 22 appearances, scoring 2 goals.
Mzambiya was mainly used as an impact player, and is fondly remembered for scoring in his unofficial debut for Pirates against none other than Manchester City in the 2009 Vodacom Challenge.
Diphetogo Selolwane
There are diamonds, and then there's Dipsy. Many would say they rank in the same category of value when it comes to exports from Botswana.
Often referred to as one of Botswana's greatest footballers, Selolwane established himself as a household name amongst PSL fans in South Africa, as he went on to play for five of the PSL's top contenders.
Before his move to South Africa however, Dipsy, as he became affectionately referred to, began his career in Botswana's capital with Garborne United, spending three years with the outfit before a move to Scandinavia.
It was in 2000 when Dipsy joined forces with Denmark's Vejle BK. In his time with Vejle, Selolwane went on to make five appearances, which preceded a move to St. Louis University.
In 2001, after playing college soccer with St. Louis, and being named in the first team All-American, Dipsy was drafted by Chicago Fire.
Selolwane went to represent the Chicago outfit 27 times between 2002 and 2005, also making 8 appearances for Real Salt Lake in 2005 where he was traded.
It was in 2005 when Dipsy made his move to Mzansi, where he joined up with Santos. He spent 2 years at the club, and after a disappointing 2006-07 season, he joined Jomo Cosmos.
While at Cosmos he only went on to make two appearances, but then later managed a move to Ajax Cape Town where he spent the bulk of his life in the PSL. It was in Cape Town where Dipsy really found his form, and it was here that he was shifted from being a striker to a midfielder.
The move to Cape Town, along with the move in position did wonders for his career and after two years with Ajax he moved to then league champions Supersport United where he went on to make 39 appearances in two year at the club.
Selolwane's old club, Supersport United are soon to face Moroka Swallows, with South African betting sites viewing them as underdogs to pick up the win against The Birds.