News
Moshupa Police Investigate Murder Other Incidents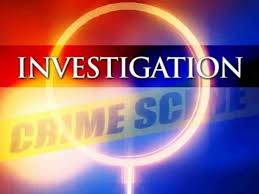 Moshupa police are investigating an incident in which a 38-year-old man of Jerusalem ward was found lying a few metres from the road next to Mmanaana Junior Secondary School in the early hours of Christmas Day.
In an interview, Moshupa police station commander, Superintendent David Ramoseki said the man, who was later certified dead on arrival at Mmaseetsele Clinic, was reportedly attacked by a group of young men while on the way to the Gaabo Motho festival with others.
"The incident was reported by passersby, but we later learnt that the deceased and others were attacked by a mob earlier while driving to the festival, who demanded money and cellphones. It is reported that he fought back and in the process was separated from his companions," he said.
The corpse was awaiting postmortem at the Kanye Seventh Day Adventist Hospital. He appealed to the public to assist with leads for the arrest of the culprits.
Still in Moshupa, Supt Ramoseki said they had observed a trend where a group of young men broke into homes and robbed families of valuable items. He said in one incident that occurred in the wee hours of December 25, a group of about six young men kicked the door and broke into a house at Diboto ward, where they attacked a couple and made away with laptops, cellphones, decoders and spectacles, all worth P31 450. He said a 43-year-old man sustained minor body injuries in the incident.
In another incident, three young men used the same tactic to break into yet another Diboto ward house around 4am and hit a couple with fists, while wielding knives. He said the robbers took a television set and three cellphones worth P4 200.
Even though there had not been any arrests so far, he said they had since joined hands with communities in various wards to collectively combat crime in the village.
"This is one of the community policing strategies to assist the police and the programme is bearing so much fruit that the incidents have since subsided," he noted.
In an unrelated incident, Supt Ramoseki said a 44-year-old man of Sedudu ward in Moshupa woke up to realise his Toyota RunX was missing on the morning of December 24. He said the man was immediately informed by Mogoditshane police that the car was found abandoned in Metsimotlhabe. He noted that even though the vehicle had a different registration number, there were no physical signs of damage. "Even though there was no thorough examination conducted on the car, it appeared to be okay from the outside. There has not been any arrests in connection with the incident," he said.
Consequently, he urged Batswana to keep safe and cooperate with law enforcement officers as they approach the New Year. He also warned them of swindlers who called people claiming they had won prizes from various network providers. Ends