Lifestyle
Mpho Sebina To Headline Jam For Brunch Third Anniversary Party Alongside Shekinah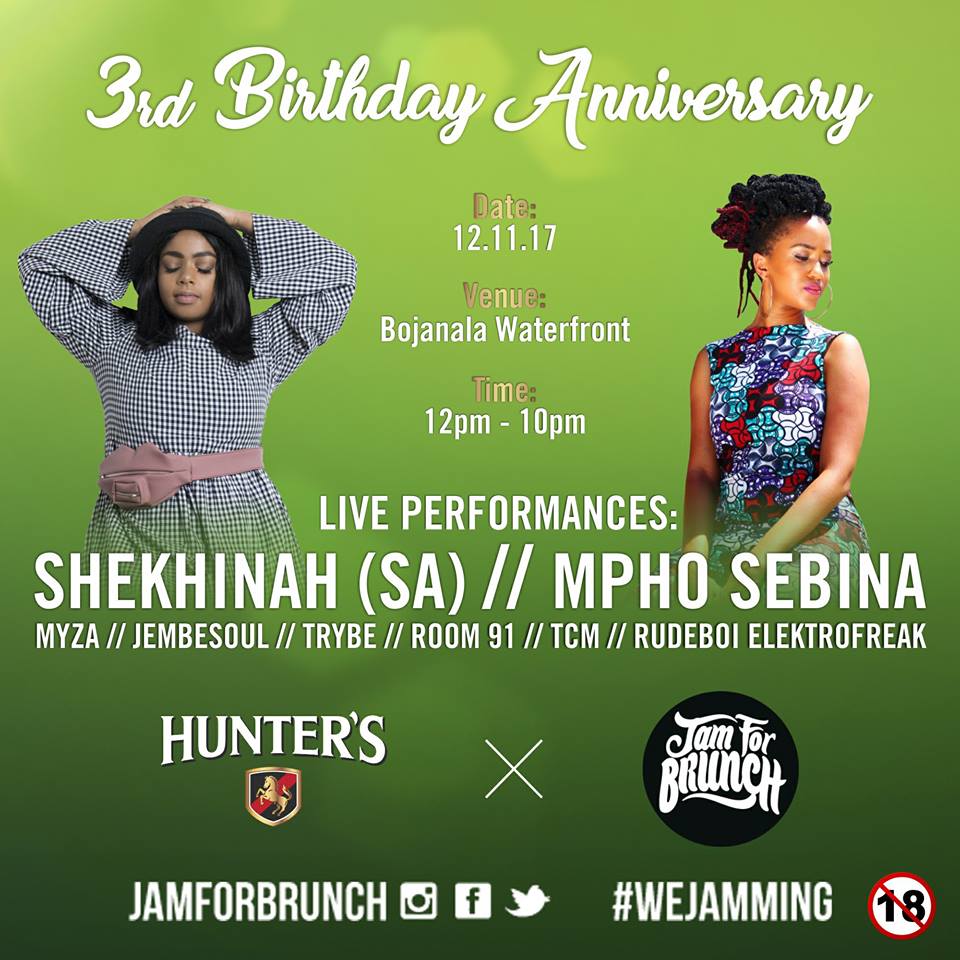 Songstress Mpho Sebina will alongside South African Shekinah will this Sunday be headlining the third anniversary party of the popular Jam For Brunch at Bojanala Waterfront.
This edition of J4B will be a bit different from the usual one, it will be the first time they have an international artist performing at the event since it was found. The event was found three years ago by Basadi Debela, rapper Zeus and his fiancee Zandile Rammekwa.
The two artists recently released new projects that have been received well by their listeners. They will be supported by a number of local disc jockeys that have become regular acts at the event such as Myzah, Jembe Soul, Trybe and TCM to mention but a few.
Zeus has told the media that with three years running it has been an exciting journey that they have experienced a lot as they have managed to enjoy and connect with other people. He stated that through the experience they have also learnt a number of things.
"It is a special thing to see people enjoy and connect. As a team we would like to thank our audience, loyalists and everyone that has supported us.
"There is so much more in store coming from the event," said Zeus. Over the years JFB has become one of the best events in the country that has its own unique vibe and set up that has made it to stand alone. It has grown from being an event to an entity that has its own wine brand and other elements.
Due to the quality entertainment it provides, a number of cooperates around the country have come to work closely with event.