Events
Mr And Miss Public Service North West Crowned.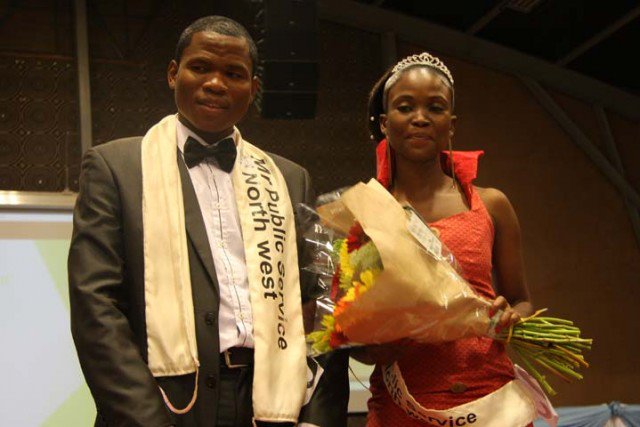 If there is one annual pageant that is surely becoming one of the most anticipated events in Botswana, it's the annual Mr and Miss Public Service pageant. The North West District has already crowned their representatives who are, Maun Police traffic officer Sergeant, Mr Onneile Mokane and in the women's category, Ms Oratile Ratau, a teacher at Sedie Junior School, was the delighted recipient of the Miss Public Service award.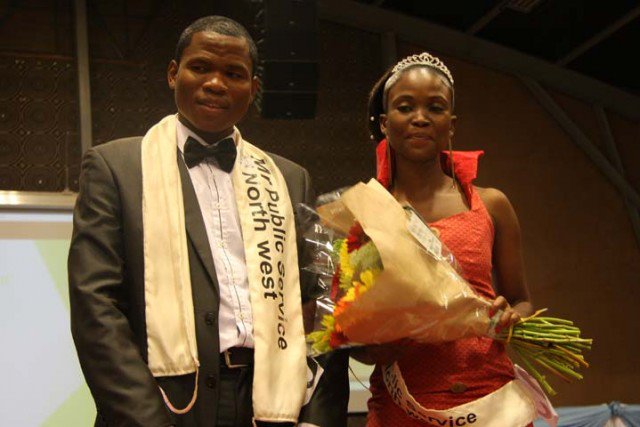 Second place from the men went to Central Transport Organisation Technician, Solly Kachana, whilst Onkabetse Masilo, a nurse at Gumare Primary Hospital, came third. Second place on the ladies side went to another Maun Police Officer, Kabelo Lesiela, whilst Gumare Primary Hospital's Miccarah Disang followed in her colleague's footsteps by coming third.
The lively event, which had a glamorous, showbiz feel to it, attracted a number of excited spectators as well as nervous competitors. Employees from different government departments took part in the ceremony, all desperate to claim the prestigious titles that Mokane and Ratau eventually won.
The District is hoping that the winners will represent the district very well in the upcoming national finals which will also be held in Maun. As the public service ambassadors, Mr and Miss Public Service are expected to undertake projects that will bring a positive change in Public Service delivery.