News
MYSC Has An Enormous Potential To Transform Lives – Minister Mokgethi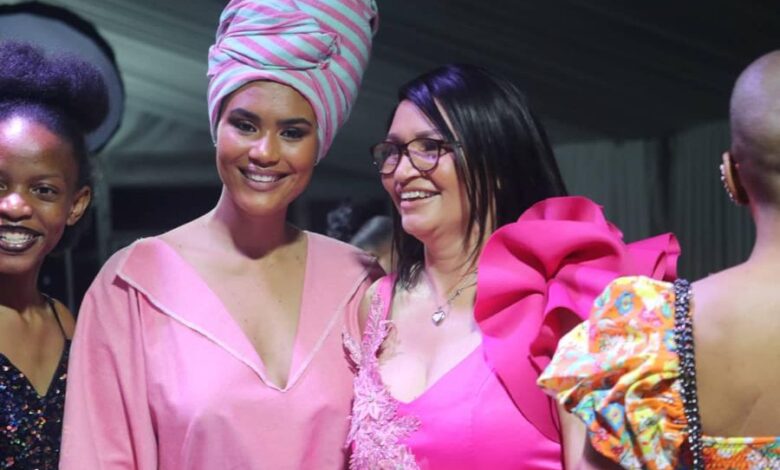 Speaking at the 8th edition of Fashion Without Borders (FWB) Botswana last night at Grand Palm Hotel and Resort, the Minister of Labour and Home Affairs who is also the area MP for Bonnington North, Hon. Annah Mokgethi said that the Ministry of Youth, Gender, Sport and Culture has an enormous potential to transform lives, particularly those of women and youth through Arts and Culture.
This year's edition was held under the theme Fashion Frontiers; a theme derived with the aim of highlighting on the causes that matter and affect the fashion community. The event also commemorated breast cancer awareness as a way of educating young women and men in the industry to fight breast cancer from every stage.
The thrilling night of fashion without borders brought up more than 15 fashion designers and 40 models from across the continent showcasing various fashion designs.
When announcing three winners who were selected to join Mr Price Group Durban for a fully funded internship Training Programme in Durban, Eligy Productions co-founder, Ms. Tebo Bakwena Kabisoso said that fashion should not be viewed as just entertainment as many perceive, but rather a business. She further congratulated Bantu Gold, Thando Pilisi as well as Ngüo for scooping themselves Mr Price sponsorship. Ms. Kabisoso concluded by urging all fashion designers to push harder in order to grow the industry in leaps.