Celeb News
News
Trending
"No need for you to be involved in business"- Sekati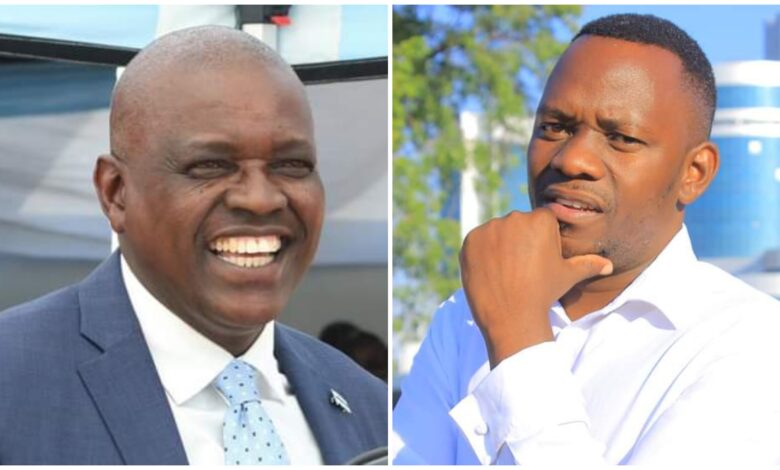 While the declaration of assets and liabilities bill debates heated up at parliament, the energy got radiated to social media. While some government Members of Parliament see no fault in the president being closely involved in business, Sekati warns President Masisi not to listen to them.
Kemmonye Sekati, a local controversial pastor, has warned His Excellency the President Dr. Mokgweetsi Eric Keabetswe Masisi to listen to critics than his praise poets. This comes after some Members of Parliament and Cabinet members, particularly Hon. Fidelis Mmilili Molao and Hon. Dumezweni Meshack Mthimkhulu encouraged the president to be involved in private business.
"Mongame [My leader] you don't have to do business, you, Mma Atsile and Atsile will never be broke, not when we are still alive Sir,o ka botsa SKI AND LEFESTO [you can ask Seretse Khama Ian Khama and Festus Mogae], our former Presidents never go broke, we made that into a law! There is therefore no need for you to be involved in business! When business deals go wrong, we come to you Mongame [my leader], you are our last hope! We cannot afford to have you being a player in that space too, those you do business with will become too powerful and overun us at the bottom Sir! Please" Sekati pleaded.
When debating the motion on declaration of assets and liabilities bill, opposition Members of Parliament raised the point that the president should desist from being deeply involved in private business to an extent of tendering with ordinary citizens.
According to Sekati those who support the president being involved in private businesses, and those who always agree and praise him do not really love him but are self serving. "Mr President, my President, there are so many voices around you, it comes with the territory, just look back 10 years and tell me that is the route you want to take, I don't think so! Listen to your CRITICS tautona [president], they actually mean well, they love you! Others are protecting their appointments, "they cannot advise you well while chewing "!" he advised.
Sekati further asked the president to listen to Kgosietsile Ngakaagae's opposition to the extension of the state of emergency (SOE). Sekati is a long time Botswana Democratic Party (BDP) activist.