Debswana has just given Orapa United a whooping P1,5 million cash boost as they venture into CAF Competition. OLDM General Manager Mr B. Motlhabane handed the cheaque to Orapa United Chairman Mr T. Sithole,wishing the team luck with the upcoming first and second leg games. He further encouraged the players and technical team to go out there and shine as they represent Boteti Region and Botswana as a whole.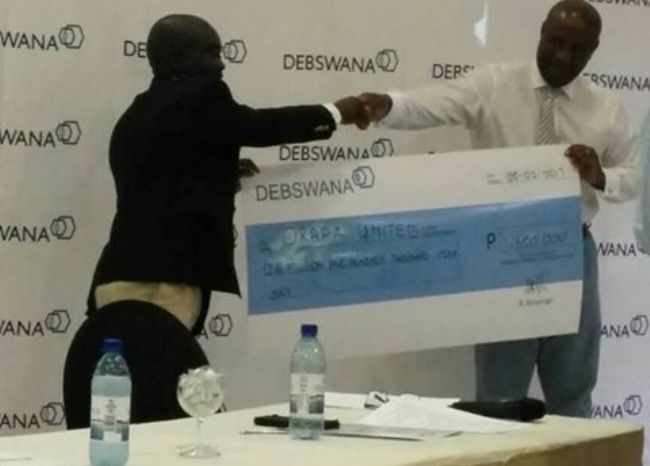 Chairman Mr Sithole couldn't hide his gratitude as he received the cheaque.He mentioned how excited he was as the strategy that the team exco came up with in 2013 is now winning. Chairman also encouraged Madinda and His boys to give the competition their all and make Botswana proud.
Orapa will use this cash injection in their two legged fixture against the Swaziland side. Also present at the event were Orapa community leaders Kgosi Moloi and Counselor Seloi ,Boteti Region Football Chairman/ NEC member Mr P. Bunu. Well done Debswana, and all the best to Orapa United, bring it home.