News
Peace And Security: Key To Socio-Economic Development Says President Masisi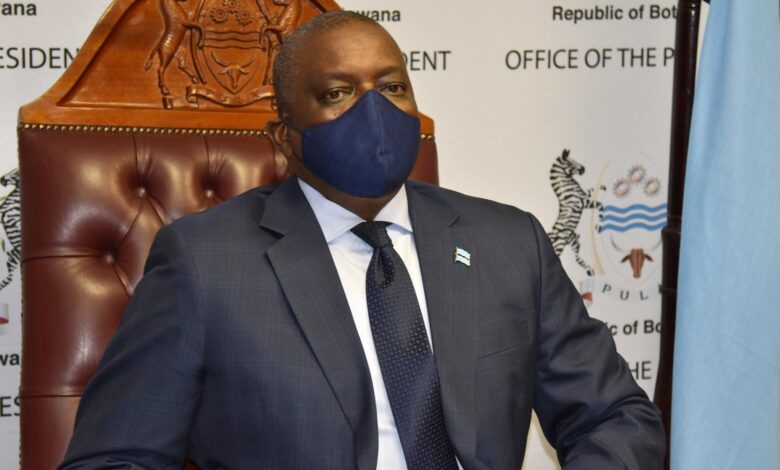 President Dr Mokgweetsi Masisi says he will ensure that the existing peace and stability within the Southern African region prevails when he assumes the SADC Organ on Politics, Defence and Security chairmanship.
Participating in the SADC Virtual Organ Troika Summit for SADC Heads of State Summit meeting on Politics, Defence and Security yesterday at the Ministry of Finance and Economic Planning, President Masisi stated that peace and security are a foundation of sustainable socio economic development and prosperity, adding that SADC countries should continue working together to ensure that the region remains a beacon of hope and a model of regional integration.
Briefing the media after the summit, President Masisi stated that the summit entailed a progress report on the peace and security situation in Lesotho, citing that the report was commendable, thus adopted.He said the meeting also discussed the tension between Zambia and the Democratic Republic of Congo in which SADC was able to mobilize technical persons to assist the countries to resolve the dispute amicably, a mediation which he said is still ongoing.
President Masisi thanked Zimbabwean President Emmerson Mnangagwa who is the outgoing SADC chairperson for the outstanding stewardship and exceptional leadership he provided to the organ, adding that during his tenure, the region continued to endure peace and stability.
The summit is held under the theme SADC:40years building peace and security, and promoting development and resilience in the face of the global challenges.