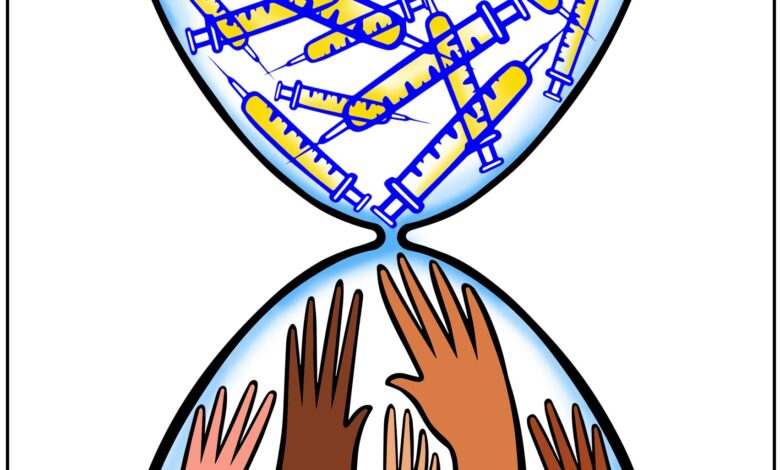 The roll out of the Corona Virus Disease (COVID-19) phase two (2) vaccination programme is experiencing slow down just after taking off. The Ministry of Health and Wellness has confessed earlier today.
After advising the nation to register and take the vaccine in large numbers, it appears the Ministry was making the call without adequate preparation.
"The Ministry of Health and Wellness wishes to acknowledge and appreciate the huge turnout that marked the commencement of the Phase two COVID-19 vaccination program. Given this high turnout, especially in the Greater Gaborone region, the ministry announced an extension of operation of hours in order to serve the huge crowds that had come for vaccination. Of the nearly 85 000 doses that were being doled across the country as first doses, the majority of the Greater Gaborone vaccination sites were already getting depleted by 1800hrs on 22 July 2021. As a result of this development, the ministry has taken the decision to discontinue the extended hours of operation announced yesterday for vaccination sites in Gaborone. This means that vaccination sites in Gaborone and elsewhere in the country which still have some vaccines, will offer them in the normal working hours and days of the week." the Ministry announced.
At of 19 July, two hundred thousand and fifty-four (200, 054) were reported to have received only the first vaccine. The Eighty-five thousand (85 000) which are to be vaccinated are likely to stay for more than the stipulated twelve (12) weeks without getting the second jab. The government has recently announced that there are uncertainties on when the vaccines will arrive. It is said that the consignment which was supposed to arrive on the end of June is 'likely' to arrive in August.
Amid the vaccine uncertainties and the surge of the COVID-19 delta variant, the Ministry urges the nation to only hope as they wait." We encourage Batswana to remain hopeful that although it's taking longer than anticipated, enough COVID-19 vaccines will eventually arrive in our country. We urge them to always strictly abide by all COVID-19 protocols so that they protect themselves and others from this deadly virus." Christopher Nyanga encouraged.