News
PRESIDENT MASISI ATTENDS BDF DAY CELEBRATIONS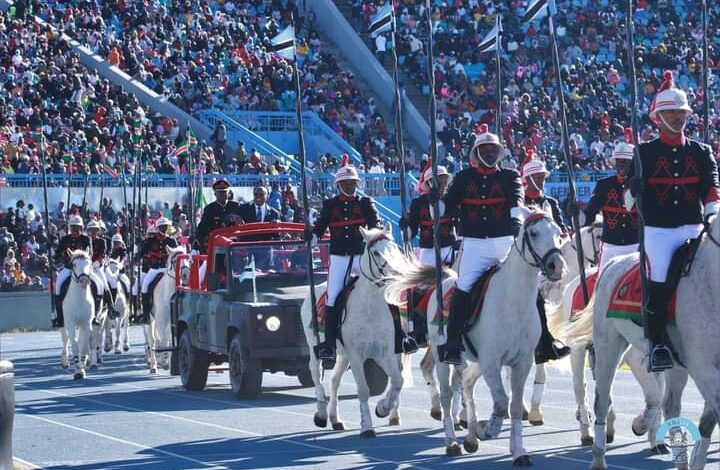 His Excellency the President of the Republic of Botswana Dr. Mokgweetsi Masisi was today amongst multitudes of Batswana who thronged the Botswana National Stadium to witness the 46th Botswana Defence Force (BDF) Day celebrations.
The BDF, whose key functions are to defend the country and ensure national security and stability; protect the people and their properties; protect the constitution of Botswana to guarantee the rule of law, displayed its commitment through different activities.
The activities of the day started with President Masisi, who is the Commander-in-Chief for the Armed Forces, inspecting the Guard of Honour upon his arrival. It was followed by Parade, BDF Presentation; Civilian Participation Drill, Tug of War, Band Display assault, Course Mock Battle and Fly Past.
Also gracing the occasion was the First Lady Ms Neo Jane Masisi, His Honour the Vice President Mr. Slumber Tsogwane, Former President of Botswana Festus Mogae, Minister of Defence Justice and Security Hon Thomas Mmusi, Cabinet Ministers, Members of Parliament and members of the Diplomatic Corps.
The BDF was formed in April 1977 by an Act of Parliament called the BDF Act No.13 of 1977.