News
President Masisi's Bull Donation Continues In Ernest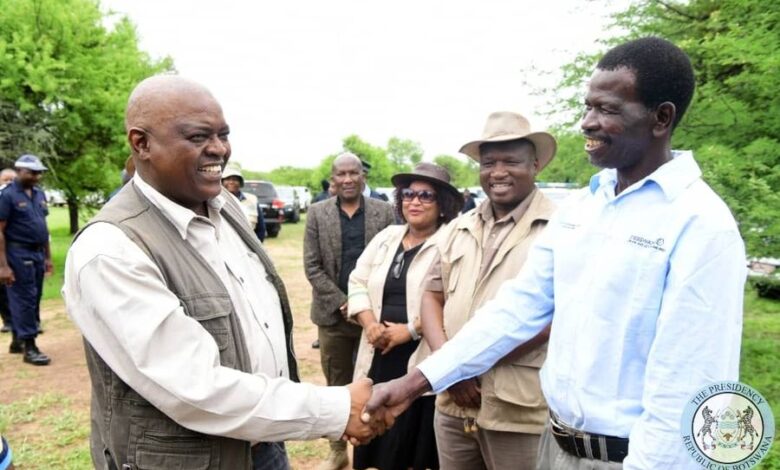 58 year old Mr Selemogo Mokgosi of Dikabeya cattlepost in the Palapye constituency is the latest receipient of a Bonsmara bull under President Masisi's Bull Donation initiative.
Started in April 2022, today's donation was the 12th in a nationwide drive that will see all the 57 constituencies benefiting.
Speaking at the brief ceremony, His Excellency the President Dr Mokgweetsi Eric Keabetswe Masisi urged the recipient, Mr Mokgosi, to take good care of the bull and to explore modern ways of commercializing it by way of preserving and selling its semen. This, he said, was in line with the initiative's goals of improving the cattle value chain and improving local cattle genetics to compete favorably in the international market.
When receiving the bull, Mr Mokgosi said he was grateful for the kind gesture and promised to ensure the bull does not only benefit his krall but the rest of his neighbours as well.
Mr Mokgosi currently has a total herd of 33 cattle, most of which were financed from previous employment.
Tomorrow (Wednesday 30th November 2022), President Masisi will donate a bull in Nakatsakgokong in the Lerala-Maunatlala constituency and another one in Ngwapa in the Sefhare-Ramokgonami area. This will bring the total number of donated bulls to 14.