Sport
Trending
Ramochotlhwane leads BFL management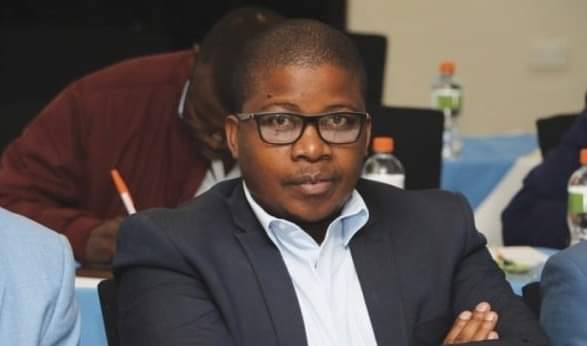 Mr. Solomon Ramochotlhwane is the new Botswana Football League Chief Executive Officer (CEO). Ramochotlhwane has been appointed as the organization's first ever CEO by Mr McLean Letshwiti.
The Botswana Football Association (BFA) President, Letshwiti, expressed pleasure in the appointment as he believes that is a big step in Botswana Football.
"Ramochotlhwane's appointment comes at a crucial time when the BFL seeks to forge a historic transformation agenda of local football into a self sustainable entity whose mandate is essentially and solely to transform football within the requirements and objectives envisaged by both BFA and FIFA, central to compliance and corporate governance. The recent appointment serves as a major vote of confidence in our young talent which is ready and equipped to face the mandate laid ahead and to solve challenges that have historically hamgstrung our commercialization efforts since the Bosele Declaration." said Letshwiti.
This appointment comes roughly a month after the formation of BFL. The organization was formed on April the 10th 2021. A group of BFL shareholders came together and voted in a Board of Directors led by Mr. Aryl Ralebala as the Chairperson. The other members of the Board include; Mr. Njabulo Gilika of Jwaneng Galaxy; Mr. Omphitlhetse Tlhobogang (BDF XI) and Mr. Kagiso Magocha (Orapa United). The board is set to lead for the next Four (4) years.
With the formation of the organization, the hope is that it will accelerate the commercialization of football in Botswana. Football commercialization in Botswana have been looking like a far-fetched dream. With BFL, we are yet witness that development for real.
"This appointment therefore further demonstrates football leadership's desire to unite talent and all role players in the advancement of local football. This is the whole idea of embracing diversity putting aside our allegiances and differences of the past solely for purposes of a winning formulae. The BFA is profusely ready to support and guide the new BFL board led by Mr. Aryl Ralebala and BFL management led by Ramochotlhwane in the mammoth task of taking football to another level. We will be ready and available to see this commercialization project to the end." Letshwiti underscored.