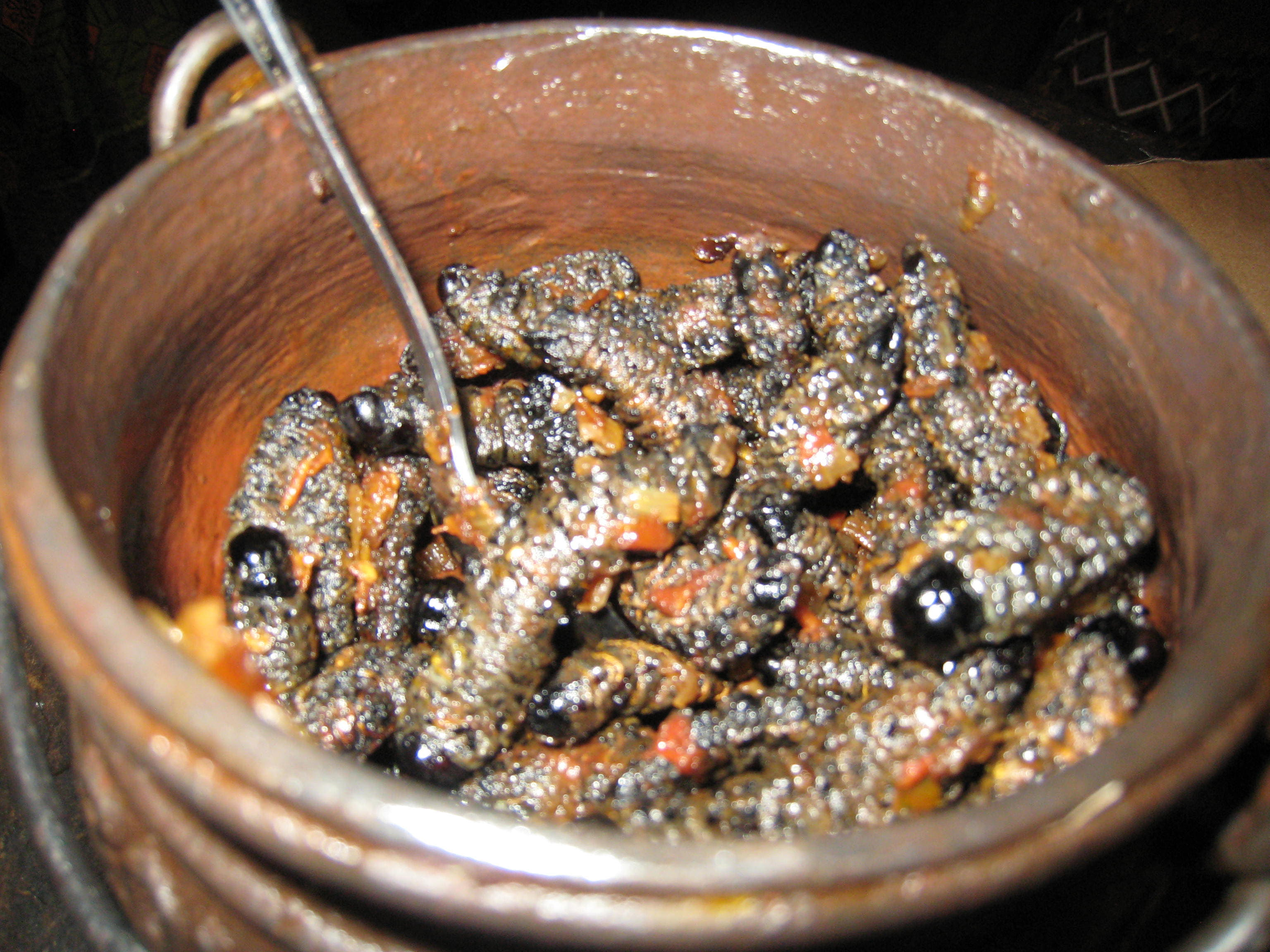 INGREDIENTS
250 ml dried mophane worms
5 ml salt
25 ml oil
1 onion, chopped
2 tomatoes
Soy sauce
All gold tomato sauce
1 clove garlic, crushed
SERVES 4
METHOD
Soak mophane worms in hot salted water for 20 minutes until they have swollen out.
Drain.
Boil them in a small amount of water and drain.
Heat oil and fry onion and garlic until transparent. Cube the tomatoes the add them.
Stir in mophane worms and cook for a further 10 minutes.
Add a dash of soy sauce then two table spoons of tomato sauce. Stir and allow to simmer for 5mins.
Serve hot on pap or ting.