News
REMARKS BY HONOURABLE MR. KABO MORWAENG, ACTING MINISTER OF FOREIGN AFFAIRS AT THE RECEPTION IN CELEBRATION OF EMPEROR NARUHITO'S BIRTHDAY (JAPAN NATIONAL DAY)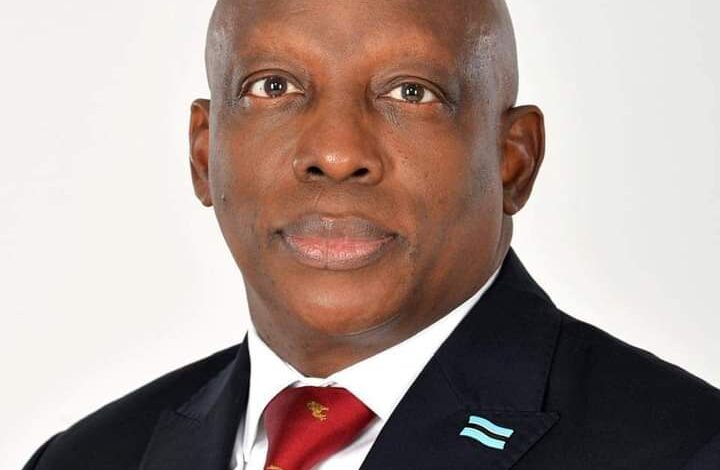 Konbanwa (Good Evening!)
It is indeed a great honour for me to officiate at this celebration marking His Majesty, Emperor Naruhito's 63rd birthday and the National Day of Japan.
Allow me, Your Excellency, to extend through you, to His Majesty Emperor Naruhito and the people of Japan, our warmest congratulations. We wish His Majesty many happy returns.
I would also like to take this opportunity to congratulate our gracious host, His Excellency Mr Ohmori Setsuo, following his assumption of duty as the Ambassador of Japan to Botswana.
Ambassador! May you have an enjoyable and successful tour of duty in Botswana.
Distinguished guests, today's celebration marks the birthday of the 126th Emperor of Japan, a symbol of the State and unity of the people of Japan. One cannot help but marvel at how the identity of modern-day Japan is still closely connected with the history, tradition, and culture that the Imperial House represents.
Your Excellency, Botswana and Japan enjoy a long history of very close bilateral relations cemented by diplomatic relations between the two countries that were established in 1966. Since then, our bilateral and multilateral cooperation has grown in scope and depth.
Ours, is a friendship deeply rooted in mutual respect and shared values. It is a friendship we highly value, and are determined to maintain, strengthen and diversify. To us, Japan is a truly reliable and unwavering partner. We have cooperated in key areas such as infrastructure development, education, health, science and technology, capacity building, trade and investment, to mention but a few.
Allow me, Your Excellency, to note with appreciation the recent 1.5 Billion Pula (15 billion Yen), soft loan that the Government of Japan offered to Botswana as budget support to help counter the adverse effects of the COVID 19 pandemic.
We are also in the processes of securing agricultural equipment through a Japanese Government grant of US$5 million. This will go a long way in boosting our efforts to improve the agricultural output in our communities. These are welcome gestures that we will remain forever grateful.
Your Excellency, we also welcome Japan's development assistance in the area of human resources development. This will help us steer our economy towards realisation of a modern and digitalized economy. As we embark on digital transformation, we look up to Japan, which is a world leader in technology innovation and development, to be our strategic partner. We all know leading Japanese companies such as Sony, Toyota, Mitsubishi, etc, which are all clear testimony of Japan's excellent record in technology, innovation and craftsmanship.
Botswana's goal of becoming a high income country by 2036 is primarily dependant on digital transformation. This is an area where Japan is making significant strides, in both digitalization of its public administration and services as well as of its corporate landscape. Our efforts are focussed on accelerating nationwide digital connectivity in order to close the existing connectivity gap. We are also working on moving Government services online, and leveraging smart technologies to address amongst others, food security, and transformation in the health, education and energy sectors.
Distinguished Ladies and Gentlemen, our efforts are driven by a realization that among the growing industries of the future, are the Internet of Things (IoT), Big Data, and Artificial Intelligence (AI). You will agree with me that ICT is quite central to our daily lives, from our home appliances to the work place, communication, transportation and other industries. Consequently, the need to build capacity in these sector remains a key priority for Botswana. To achieve this, Japanese support is indeed vital.
It is thus pleasing to note, Your Excellency, that more and more of our youth receive further education in Japanese universities. I am informed that since 2019, close to one thousand Batswana have benefited from scholarships and training offered by Japan. This provides them with a platform to learn and experience first-hand, the transformation we aspire in this country.
I should also add that Botswana is committed to a long-term friendship and cooperation with the Japanese people. Following the relaxation of travel restrictions, we hope to see more high level exchanges, business and people to people interactions, tourist arrivals, expansion of the teaching abroad programme, and yes, receiving more Volunteers in our communities.
Your Excellency, I am also pleased to state that our two countries continue to maintain close engagement at multilateral levels, including through the TICAD process and the United Nations system. We value Japan's commitment to multilateralism which is clearly manifested in, amongst others, its embrace of the global response to the COVID-19 pandemic. It is a commitment that reflects the spirit of Japan and the generosity of its people.
Let me, in conclusion, take this opportunity to wish Japan, success in her Presidency of the G7 in 2023. We trust that your country will continue to advance the interests of the African continent through this platform. We also wish Japan great success as she prepares to host the upcoming World Expo in the City of Osaka in 2025.
Your Excellency, allow me to once again extend, on behalf of the Government and the people of Botswana, our warmest congratulations and wish His Majesty many happy returns, and peace and prosperity for the people of Japan.
Distinguished Ladies and Gentlemen;
May I now ask you to join me in drinking a toast to: –
The personal good health of His Majesty Emperor Naruhito and Empress Masako;
To prosperity for the people of Japan, and
To continued global peace and prosperity.
PULA!!!!!!!!