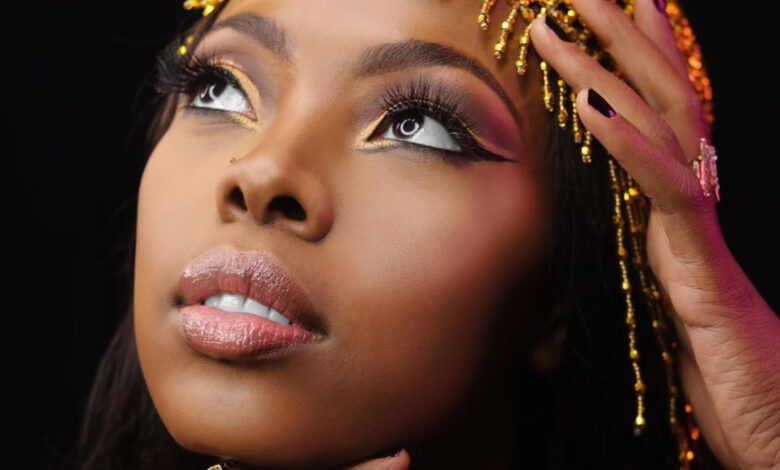 Samantha Mogwe shows off he pregnancy bump. The talented songstress shared pictures of her growing baby bump on Instagram, rocking an elegant red jumpsuit. The mesmerizing pictures are definitely sending baby fever to her fans and followers and we cant help but gush over a beautiful queen in her element.
"Breathing fire on this very cold winter morning," she wrote under the picture. She features a design by local fashion designer,@kefseddy_design. @Kefseddy_design has been responsible for most of her pregnancy looks this year and even her other glamorous looks before.
Samantha Bwayla Mogwe, has always been quite the fashionista and even as she cradles her expected bundle of joy in her arms, her pregnancy glow is unmatched. This is her second child and we can't help but share her excitement on the happy news. Already a beautiful mother to her son and doting wife to her husband, we are thrilled at the idea of her lovely family expanding.
Mogwe is a Neo-Soul and R&B singer who rose to fame after winning the Gabz Karaoke Idols competition in 2014. She then went on to represent Botswana at African Idols and her career has blossomed off beautifully from then. The singer who hails from Serowe's most popular songs songs are 'Transition' and 'You'.