News
SELEBI PHIKWE CITRUS FARM EYES PLANT DIVERSIFICATION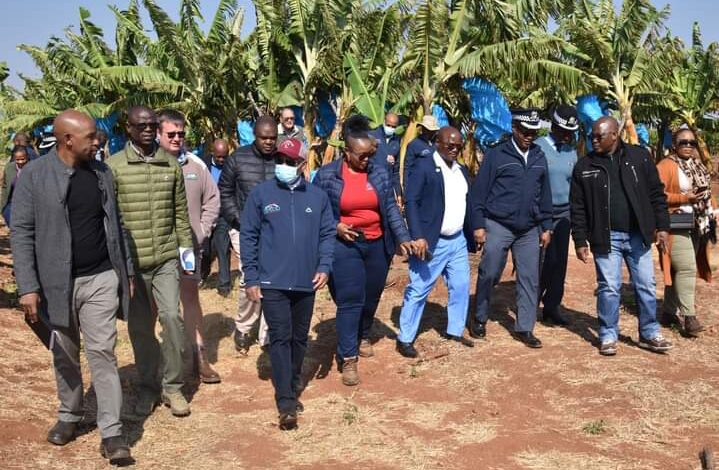 The Selebi Phikwe Citrus Farm has planned to diversify production by mixing their Citrus fruits with bananas as well as avocados. Thus said the Chief Operations Officer Mr Johan Van Vuuren when briefing the Vice President, Mr Slumber Tsogwane during his visit to the farm yesterday.
Mr Van Vuuren said that avocados have already been planted while they still have some uncultivated land to use for planting bananas.
Van Vuuren said that they have completed some experiments with various types of bananas and results proved the William variety as the most suitable for the area. He added that Selebi Phikwe has very good soils and access to water, thus making the area very lucrative for farming.
The farm currently gets water from Letsibogo dam.