Events
Slip And Slide Gaborone Reality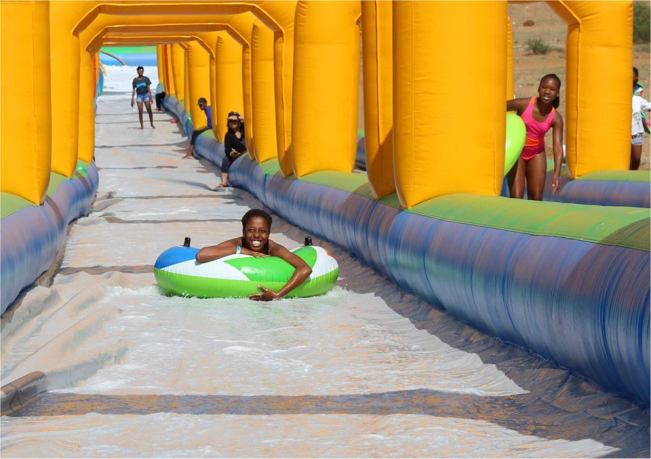 A new "first" for Botswana has been touted all over social media, radio stations and at shopping malls. Slip N Slide was coming to Gaborone for the long weekend. It was going to be great: the water slide was 300m long. It was emphasized that the water was going to be recirculated through filters and cleaning system to keep it clean and reduce waste. Unfortunately, since this was a first event of this kind, not all went as expected.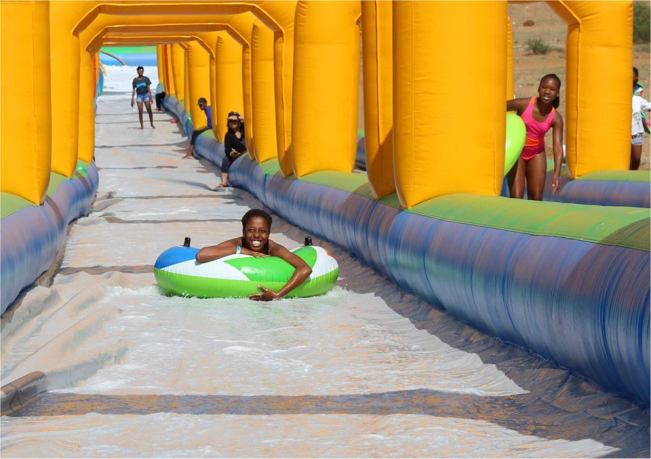 Saturday did not go as planned,, yes hiccups do happen but mistakes were corrected on Sunday and the masses had fun. The 2016 Gaborone edition of the event was planned to feature activities such as zorb balls, supper giant 8,5m slide, raging bull, space rocket, wall rockers, paddle boats, dunking tank and helicopter rides. But on the first day, activities did not go as planned. For example the 180m water slide was not functioning as advertised.
"All activities are working perfectly today, including the 180 metres water slide. Once again, our sincere apologise for the "rocky" start we experience yesterday. Everyone from yesterday is welcome to come SLIP & SLIDE with us," a message from the organizers after a bumpy start on the first day. We hope the next one will be a bang!