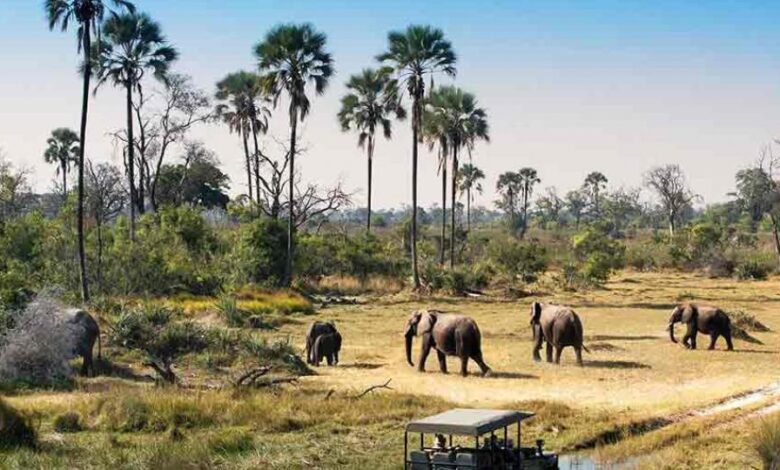 When the Member of Parliament for Maun West, also Leader of Opposition (LOO)- Honourable Dumelang Saleshando mentioned it, it sounded political, Chobe Holdings Limited has recently confirmed it.
Speaking before the national assembly while responding the national address by the President His Excellency Dr. Mokgweetsi Eric Keabetswe Masisi, Saleshando mentioned how the State of Emergency is bad for tourism industry.
"The State of Emergency should now be terminated" Saleshando said, "Countries like USA that we depend on for the inflow of tourists are discouraging their citizens from travelling to Botswana on account of unending State of Public Emergency." he added.
Rubber-stamping the Leader of Opposition's words, Johnathan Moore Gibson, the Deputy Chairperson and Chief Executive Officer (CEO) for Chobe Holdings Limited asserted, "The extension of the State of Emergency for a further six months again dealt a heavy blow to the industry as the connotations of such a proclamation cause many countries to advise their nationals not to travel to countries under a state of emergency, and in many instances, travel insurances cannot be obtained by persons travelling to countries being governed under such proclamations."
Chobe Holdings calls for the government to review its Corona Virus Disease (COVID-19) protocols as they are not friendly to tourists. Gibson noted " As almost all foreign travellers enter and exit Botswana through neighbouring states, it remains essential our COVID-19 protocols are harmonised with those neighbouring states to safely ease the flow of travellers."
Though there has been lockdowns at the neighbouring South Africa, the country's President Cyril Matamela Ramaphosa commented on the subject of the State of Public Emergency recently, "A State of Emergency would allow a drastic limitation of the basic rights, which no responsible government would want to do unless it was absolutely necessary."
However, Chobe Holdings is confident that should travel restrictions ease during the course of the forthcoming year it can successfully build its occupancies on both domestic and foreign travel to former levels.