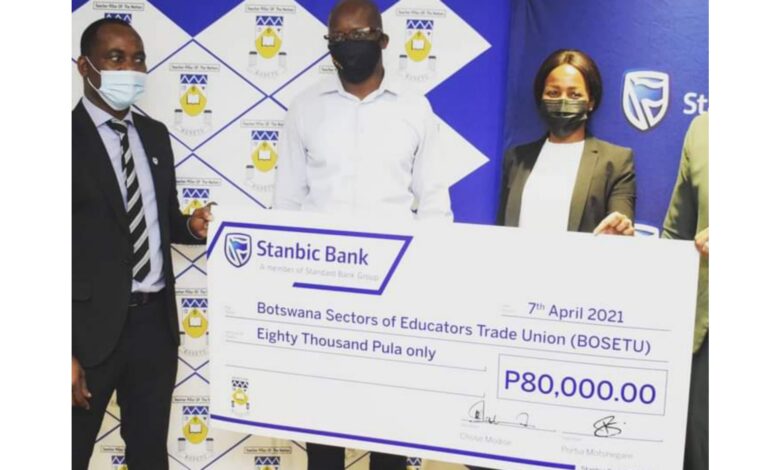 In recognition of teachers' daily sacrifice to ensure that they play their role in educating the nation, Stanbic Bank Botswana took it upon itself to donate Forty-four thousand (44 000) surgical masks valued at Eighty thousand pula (P80 000). The Bank did this in recognition of BOSETU's long term vision of improving the quality the education system in this country with by extension improving the quality of life for all Batswana.
"We see the continued impact of COVID-19 being felt across the world to date, and Botswana is not an exception. As Stanbic Bank Botswana, the welfare of our stuff, customers, and the community at wide is paramount. We have actively done what can do to demonstrate our support as we firmly believe we are in this together." Chose Modise, Chief Financial Officer of Stanbic Bank Botswana underscored.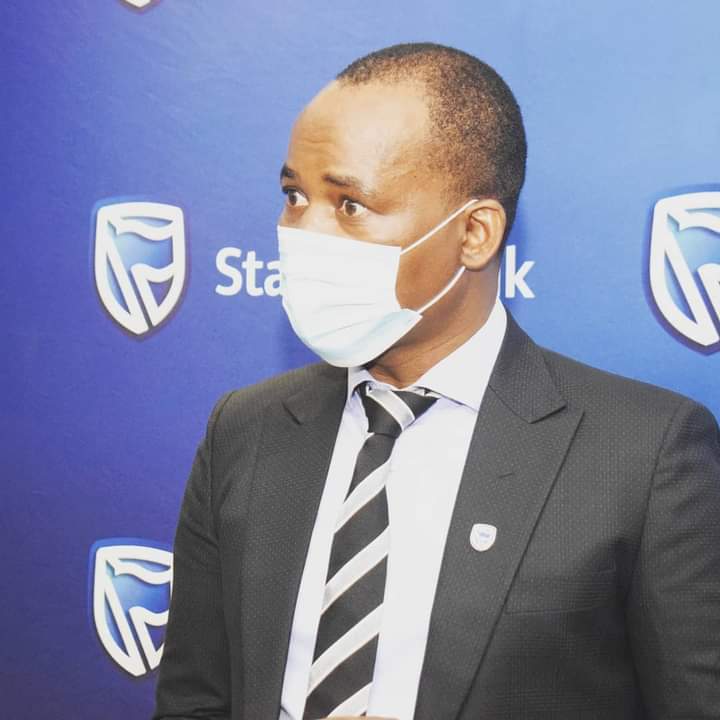 Modise went on to reaffirm the Bank's commitment to BOSETU by ensuring that they support the union not only to realize their own dreams but to continue to unlock possibilities for leaners. "This is of paramount importance to us. Today's handover is one of great scale and passion. We wish to applaud you and your members for working tirelessly to make a meaningful difference and we pledge our unwavering support in improving lives and uplifting our communities. Working together we can truly make a positive impact." he reiterated.
The teachers have become vulnerable victims of Corona Virus Disease (COVID-19), of recent educators' unions reported that in a space of two weeks, over twenty (20) teachers had lost their lives due to COVID19 related complications.
It is for this reason that the Secretary General for Botswana Sectors of Educators Trade Union (BOSETU) was invited to Gabz FM to talk about how the fraternity has been affected. Little did he know that the interview would land on the ears of a good Samaritan.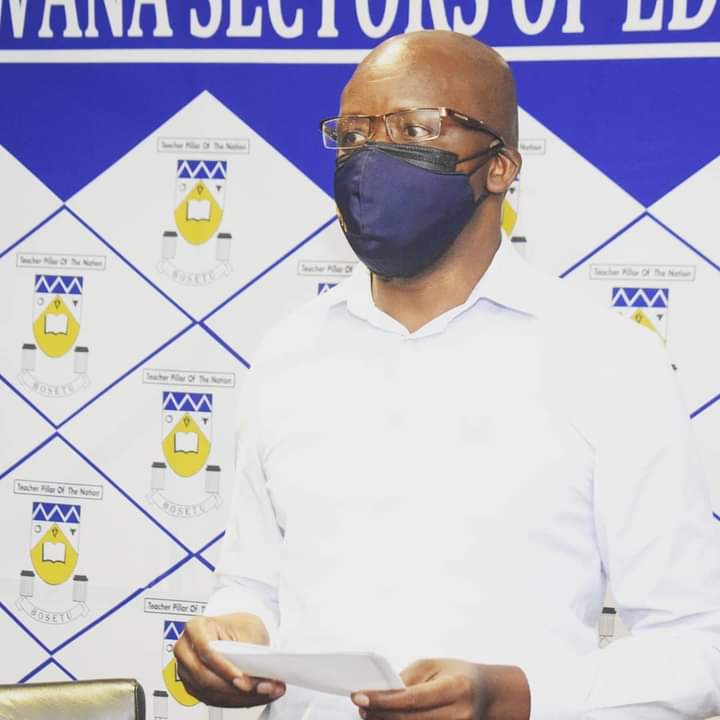 "After that interview, I just got a text from a number that I did not know, and this gentleman said to me 'I was listening to you and the situation is really pathetic and we may have to intervene. What way can we intervene? I then replied, and I didn't know whom I was talking to, and I said 'Yes! The situation within the teaching fraternity is really hysteric' and I said 'In every little way that you can afford then you can assist'. The next text was that 'we will look into it' and the following day the number did send me a message and said that 'I'm the General Manager of Stanbic Botswana and we would like to donate some surgical masks'''. Tabokani Rari revealed.
The Educators Trade Unions had requested the government to provide Personal Protective Equipment to protect themselves while at work. By the look of things, the government is taking long to act.