News
STATE OF PUBLIC EMERGENCY NECESSARY: TSOGWANE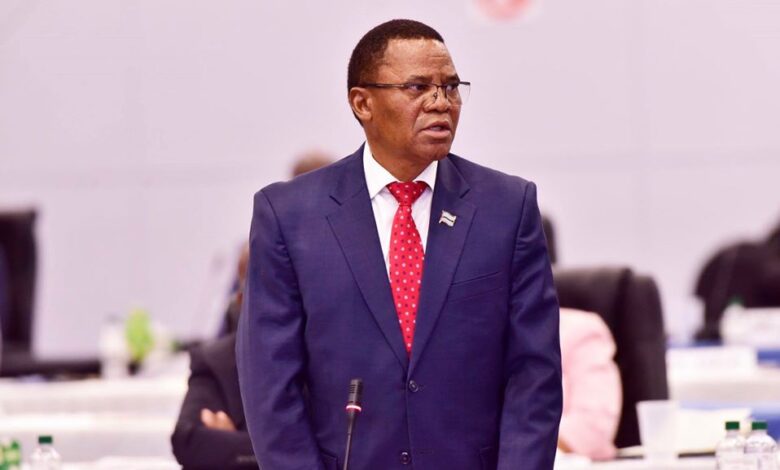 STATE OF PUBLIC EMERGENCY NECESSARY: TSOGWANE
The Vice President Mr Slumber Tsogwane, who is also leader of the National Assembly says the declaration of State of Public Emergency is necessary for the purpose of taking appropriate and stringent measures to address the risks posed by COVID-19.
Presenting a motion on the endorsement of the State of Public emergency as declared by the President, Vice President Tsogwane said Botswana is grappling with the rising number of confirmed cases, currently standing at six, therefore there is urgent and necessary steps that need to be taken in order to protect Batswana from the virus.
He said the COVID19 threat in Botswana is being escalated by the fact that neighbouring countries have seen a rapid rise in confirmed cases.
Vice President Tsogwane said at the moment there is no guarantee as to how long it will take to fight the pandemic, however, the government has taken the view that a six months declaration of emergency will accord sufficient time to allow the marshalling of what is needed to succeed in the fight.
"If we are able to do that within a shorter time, the Proclamation declaring the state of public emergency will be revoked' he added