Sport
Supporters Bid Farewell To Extension Gunners Chairperson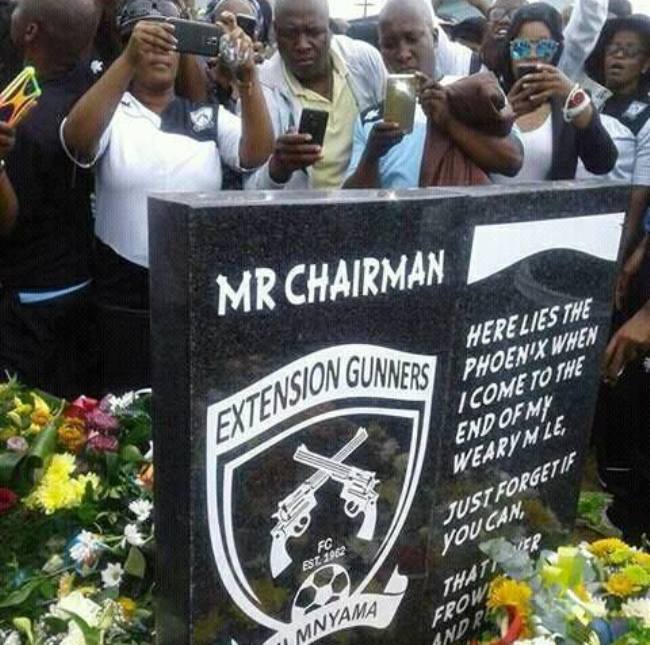 Extension Gunners chairman and member of the Botswana Premier league board of governors, Phenyo Prince Gothaang passed on 25 February 2017 Saturday after being involved in a car accident on the Ntlhantle _Mogobane Road, and football fans across the country came to bid him farewell.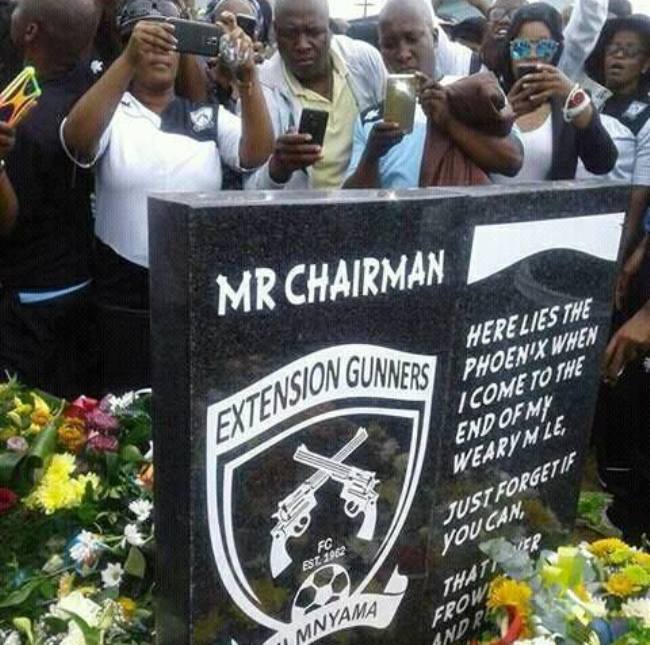 Multitudes of fans joined the Gothaang family on Saturday at Pitsane village for the fallen hero's funeral, Speaker after speaker spoke highly of the man, making it evident that we lost an asset. Most dressed in sports gear, football fanatics were in a sombre mood as the proceedings continued,some opted to celebrate his life by singing and taking selfies by his graveside.
Gothaang, who was chief executive officer at Wayguard Security, was elected Gunners chairperson in December 2015. After taking over the team, Gothaang's vision for Gunners was unravelling at a slow yet promising pace. At the time of his passing Gothaang was working on bringing an   investor to partner with Gunners who command one of the largest support bases in domestic football. We wish his family comfort in this trying phase.