Sport
Swimming Sensation Naomi Ruele Bags 7 Medals!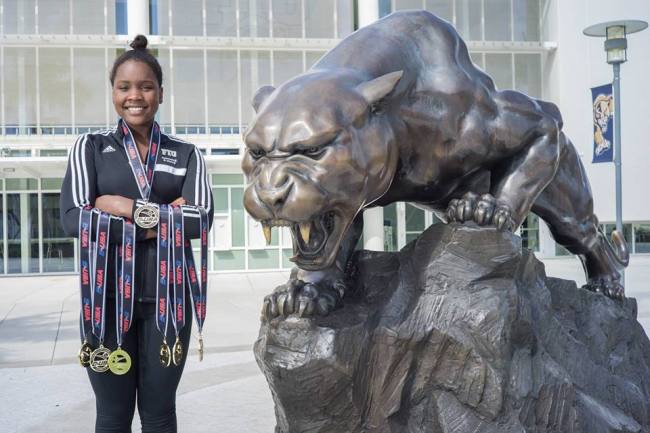 Our very own swimming star Naomi Ruele is doing big things for herself and the country at large. She won 7 medals, one in every swimming competition she took a part in. Congratulatory messages have been flooding from Batswana all over the country today after the FIU Women's Swimming and Diving team posted this huge achievement on their page.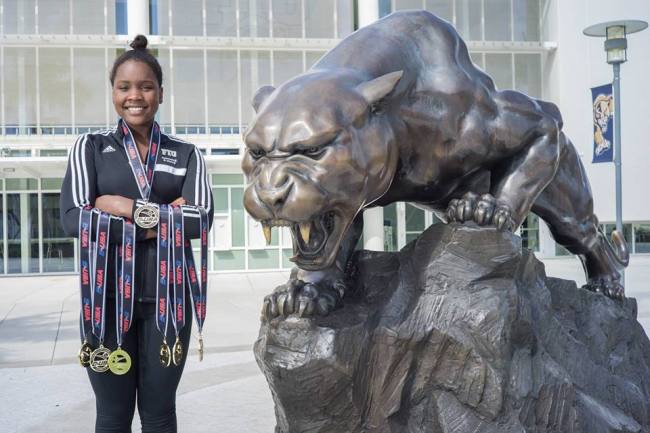 The message read, "Congrats to Naomi Ruele, a member of the FIU Women's Swimming and Diving team! Ruele, won 7 gold medals, one for every event she swam in at the Conference USA Championships. Lets wish her the best of luck as she now heads to the NCAA Championships!"
Well indeed we have a star in the making who is getting recognition abroad, we couldn't be more proud. We are anticipating many gold Olympic medals from you baby girl.