Business
The International Police Association (IPA) Botswana Section holds the 3rd Annual General Conference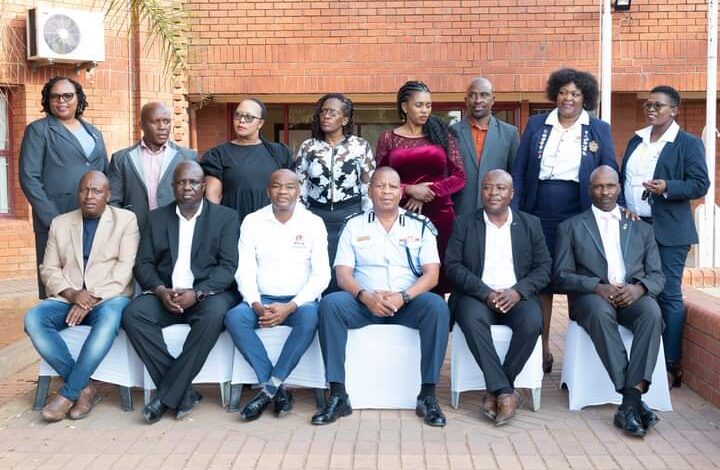 The International Police Association (IPA) Botswana Section gathered in Gaborone for a two-day meeting to introspect on its performance and administrative issues as well as electing new executive committee members.
Speaking at the occasion on behalf of the Acting Commissioner of Police on Friday (28/04/2023), the Director Operations, Senior Assistant Commissioner Katlholo Mosimanegape said, IPA offers opportunities for professional development and cultural exchange to its members.
He said the Association gives members time to network and share ideas of cooperation as well as participation in crime reduction operations and social responsibility activities.
Mr Mosimanegape urged members to continue sharing the skills attained through the programmes offered by the Association to help curb crime and build safer nations.
When giving welcome remarks, the 1st Vice President of IPA- Botswana, responsible for Administration, Assistant Commissioner Emmanuel Morris, said police officers are faced with unique challenges in the line of duty.
He said they encounter organisational and operational stressors, which make them vulnerable to compassion fatigue, moral injuries and burnout resulting from experiences they encounter whilst on duty.
Mr Morris added that the experience leads to emotional instability, disorientation and affects spiritual well-being.
He said with all the stressors, IPA presents itself as an intervention that have the potential to promote wellness and stress management for police officers.
The Association which was established in 1950 has a membership of over 369 000 in 68 countries making it the largest police association in the world.
Botswana Police Service joined the Association in 1987 with 124 members and currently operates with four sub-sections of Northern, Southern, South Central and North Central regions launched in 2019.