News
The Vice President Tsogwane Commends Frontline Workers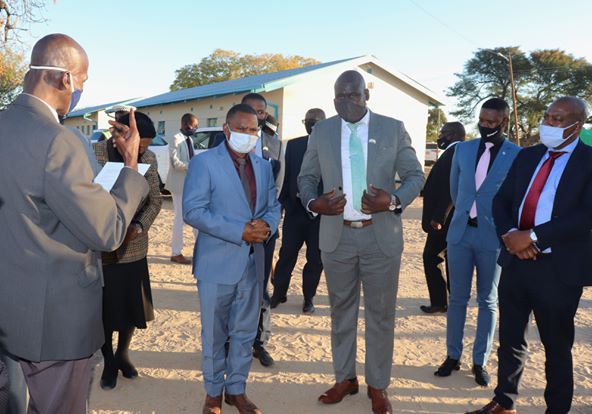 The Vice President Slumber Tsogwane has commended Covid-19 frontline workers in Masunga for their exceptional service during the extreme social distancing period.Speaking in Masunga yesterday during a meeting with Masunga Covid-19 response team, the Vice President said despite shortage of resources among other challenges, frontliners did their best in the fight against Covid-19.
He said some government projects will be put on hold as government will need money to continue the fight against Covid-19.Vice President Tsogwane urged Batswana to take farming seriously and produce food locally adding that Covid-19 has proved that Botswana cannot rely on food produce from other countries going forward.
''Batswana have proven to be very innovative during this time of Covid-19 which means they can still do more" he said.He thanked all those who contributed to the covid-19 fund locally and internationally. He further urged the people of Masunga to continue to comply with covid-19 regulations as the fight against Covid-19 continues.
The Vice President also toured Masunga Primary School and Masunga Senior Secondary, where he appreciated the compliance to Covid-19 protocols.