News
TOURISM SECTOR TO BENEFIT MORE BATSWANA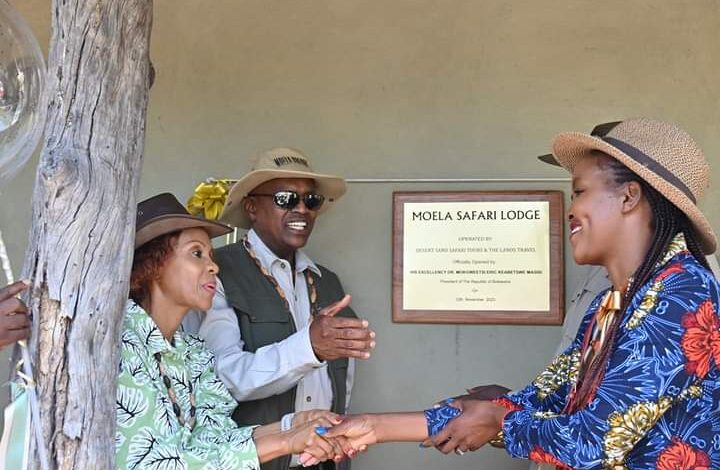 His Excellency the President, Dr. Mokgweetsi Masisi says it is government's intention to grow the tourism sector for it to benefit more Batswana.
When officially opening a citizen owned, Moela Safari Lodge in Khumaga yesterday, President Masisi said most of the tourism concessions in the country are owned by non citizens as opposed to Batswana.
He added that it is for this reason that government has brought a policy change that prioritises citizen empowerment. The president urged Batswana to undertake tourism businesses as more permits will be reserved for them.
He applauded Ngande Trust of Khumaga for being the embodiment of citizen empowerment by partnering with Mr Legatilemang Moela who is a Motswana.
President Masisi said Moela Safari Lodge brings an increased income not only for the owner but also to the community of Khumaga.
Situated in the land owned by the Ngande Trust, it has been revealed that when fully operational members of the trust will be the ones working at this lodge.
For his part His Honour the Vice President Mr Slumber Tsogwane commended Ngande Trust for taking a decision to use its land for the benefit of Khumaga community.
Vice President Tsogwane said it is due to the trust's focus and foresight that Moela Safari Lodge became a reality after a long struggle. He highlighted the need for community engagement and partnerships.
Moela Safari Lodge which is built on the edge of Boteti River is mainly built with natural resources from around the area giving it an organic, natural and traditional touch.