Sport
Trending
Township Rollers sack Oktay after 2 losses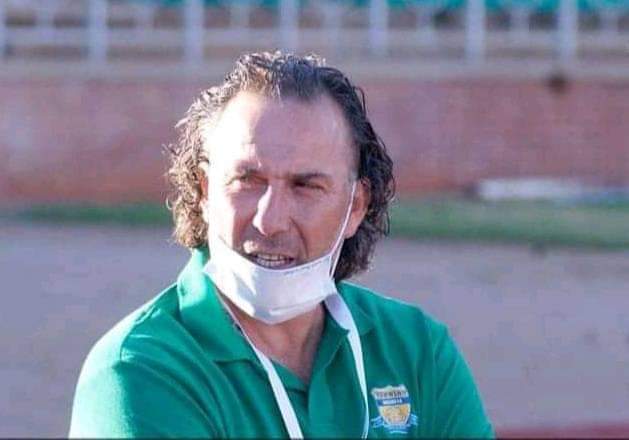 Township Rollers Football Club (FC) has sacked their Head Coach Hassan Oktay after suffering two (2) back to back losses.
Oktay led Township Rollers to two (2) losses within the past four (4) days. Rollers got knocked out of Orange FA Cup semifinal by Premiere League newcomers, Masitaoka FC on December 4 2021, suffering a 2-1 humiliation. Two (2) days later, Popa suffered a Two-Nil (2-0) loss to Orapa United FC in a league match.
Under the guidance of Oktay, the Gaborone based team won six (6) games, lost two (2) games, and drew one (1) game. The gaffer leaves Rollers on the second position in the premiere league with sixteen (16) points, same as log leaders Orapa United, being separated by three (3) goals difference. Popa has this far played seven (7) premiere league matches; won five (5), drew one (1), lost one (1), scored thirteen (13) times, and conceded five (5) times.
The club announced in the morning;
"This serves to inform Ma-Popa that the Club and Coach Hassan Oktay have agreed to part ways amicably with immediate effect.
We wish to thank Mr. Oktay for his time with us and wish him all the best for his future endeavours.
We wish to inform you further that Mr. Oarabile "Wilshere" Seabo has been appointed as Interim Head Coach, on a caretaker basis and subject to approval by BFA, until a more permanent solution has been found by the Club.
If follows therefore, that it is envisaged that Mr. Seabo will be in charge of the team's weekend away match vs. Sua Flamengoes, kick off 16:00, and for the foreseeable future.
Management is acutely aware that before the start of the season, we sold you a dream about starting a "Movement" and building a team that will be competitive and will challenge for honours. We wish to assure you that we have every intention of keeping that promise. Happy days will return that is inescapable!"
Before moving to Township Rollers, the Cypriot-Turkish tactician was appointed K'Ogalo coach in 2018, taking over from Dylan Kerr, who left the Kenyan heavyweights.
He helped the team retain their league title and managed to take them to the quarter-finals of the Caf Confederation Cup, a feat that had never been achieved before
He has a UEFA A license. The UEFA A Licence is one level below the UEFA Pro Licence, and allows holders to be head coaches of youth teams up to age 18, reserve teams (also known as 'B' teams) for top-flight clubs, and men's professional second-tier clubs.