News
Tsogwane Requests Dikgosi To Actively Take Part In The Fight Against COVID-19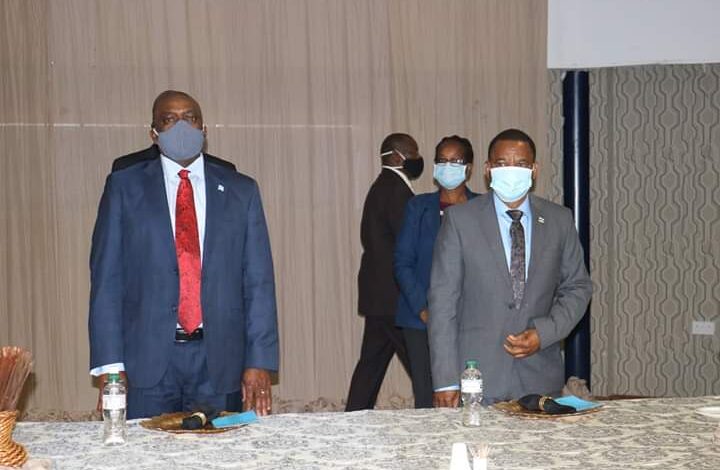 President Dr Mokgweetsi Masisi and the Vice President Vice President Slumber Tsogwane had lunch with members of Ntlo ya Dikgosi this afternoon.
Speaking to the Dikgosi, the Vice President urged them to encourage their tribes to start ploughing in the fields and produce food locally to minimise the import of food during the time of Covid-19.
The Vice President said it is important for Batswana to have self-reliance and work jointly to help boost the economy .
He said the use of masks has helped in minimizing the spread of the flu virus adding that the resultant is fewer cases.
While giving the vote of thanks Kgosi Tshipe Tshipe said it is important for them as Dikgosi to be actively involved in developing Botswana.