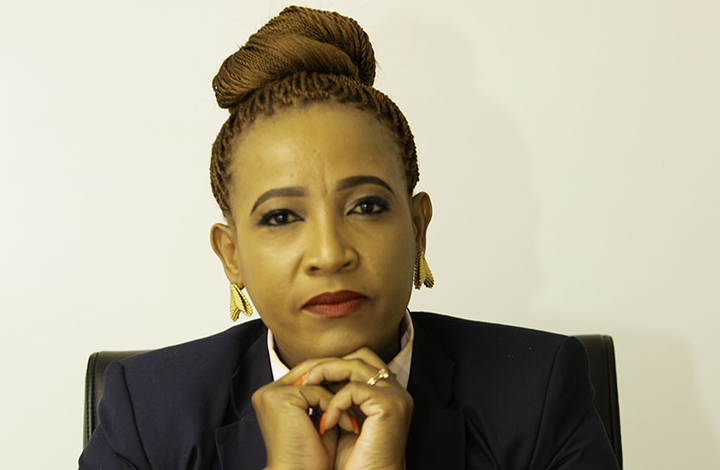 Goabaone Taylor is expected to help the Botswana Football governing body- Botswana Football Association (BFA) to build, strengthen and maintain relationships and partnerships. Taylor has been appointed the Chief Executive Officer (CEO) by the BFA National Executive Committee (NEC).
With her immense experience in the corporate and commercial industry, Taylor is expected to help the football governing body to take Botswana to the next level. Football in Botswana has been on ice for more than a year now. Should it commence there would be a need for a sponsorship, which would be a challenge especially that companies have had a rough patch.
"With more than 18 years of corporate and commercial professional experience backed by a distinguished track record of identifying the uniqueness of brands, accentuating their appeal, taking them to market, and maximizing their value, Goaba brings a unique set of skills, perspectives, and relationships to lead the BFA into the future." Maclean Letshwiti said.
Taylor holds a Bachelor of Business Administration with a major in Marketing from the University of Botswana (UB), including an array of professional courses in the areas of Digital Marketing with the University of Cape Town (UCT), Senior Development Program with USB-Ed and Enterprise Risk Management with Botswana Accountancy College (BAC) among others.
Previously as the Country Manager of Econet Media, Taylor led the commercialization of the Pay-TV and Free-to-Air content platforms, implementing go-to-market strategy, driving brand awareness, partner and customer acquisition as well as enhancing customer experience.
Prior to Econet Media, Goabaone worked in the Wholesale Business arm of BTCL, spearheading business development efforts, managing complex international relationships with strategic business partners within the framework of an international body charged with maintaining practices and standards; a similar arrangement to that which exists in football, with both FIFA and UEFA.
Taylor's will be with BFA for a period of Three (3) years effective from April 5, 2021.