News
Vice President Calls For Self Discipline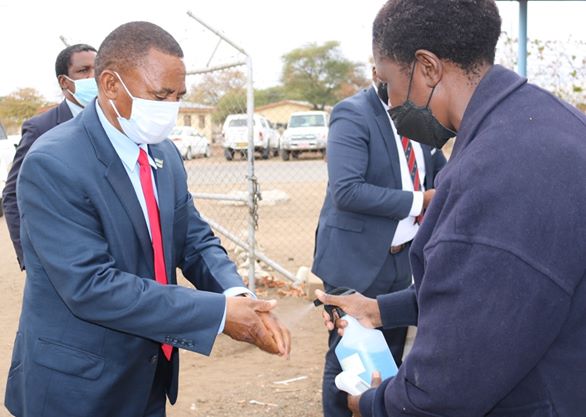 The Vice President Mr Slumber Tsogwane says the battle against the COVID-19 pandemic is far from over hence the need to observe health protocols.Speaking during a meeting with Bobonong COVID-19 Response Team today, the Vice President implored Batswana to avoid crowding especially during this time when the country is grappling with fuel shortages.
Vice President Tsogwane said government is in advance negotiations with other countries in an effort to address fuel shortages.He added that as part of government economy recovery plan, the Ministry of Finance and Economic Development will table a bill before the July session of Parliament to stimulate the economy.
He was accompanied by the Minister of Immigration and Gender Affairs Ms Annah Mokghethi, the Assistant Minister for Presidential Affairs, Governance and Public Administration Mr Dumezweni M Mthimkhulu, Assistant Minister of Local Government and Rural Development Mr Sethabelo Modukanele and Assistant Minister of Agricultural Development and Food Security Ms Beauty Manake.
The VP and his delegation will this afternoon meet Lerala COVID-19 Response Team and tour schools in the area.