Music
What Mophato Dance Theater Has Achieved Over The Years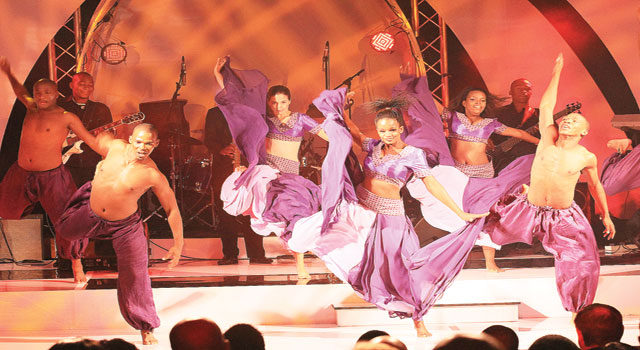 What Mophato Dance Theater Has Achieved Over The Years. Botswana dance ensemble Mophato Dance Theatre continues to break the music dreads through excellence and perseverance. The youthful group is an idea of one Motswana man, Andrew Kola who was inspired to set up the dance troupe after receiving dance training in South Africa.
Kola says that establishing the group was a daunting task people he could not explain his ideas to the recruits he had in mind back in 2009. "I was not only faced with a challenge to execute my ideas but once the group was ready for performance, Batswana believed we were foreign to them because they could not relate to a new concept altogether besides traditional dancing," He added.
Training Dancers
Among other things the group does is having master classes for different levels of dancers who come to them seeking training. "We are trying by all means to bridge the gap between professional dancing agenda and amateur dancing by providing technical assistance to those come to us for help," Explained Kola.
Diversity
Mophato founder adds that although they are a dance theatre group they have performers who every now and then given chanting roles. "A singing talent in Mophato is an added advantage for those that come for auditions because we incorporate dance with song to narrate a story better," Said Kola.
Discipline
"I want Mophato to be able to stand the tests and tries of time, I hate trends I do not want the group to come, be a trendsetter and then vanish into thin air," Said Kola. Kola added that he maintains discipline instilling in his youthful dancers by having one on one speaking sessions with them the moment they show unwanted character.
Selling Botswana Abroad
The tranquil of Kola can be underestimated but his choreography has taken the group on national branding and identity missions to countries such as the United States of America and Germany. "The group works hand in hand with Botswana tourism, lately we traveled New York to showcase the beauty of Botswana tourism and we did that in a dance form," Said the group director.
International Presence
Other international achievements the group have realized are having to perform at the Shanghai Expo in China, and collaborating with Jeremy Haven on a production that was meant for promoting the 2010 World Cup in South Africa.