Business
Why is storytelling important for entrepreneurs?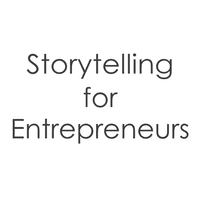 Stories matter – they help us make sense of the world. They are an inescapable part of being human. But not everyone can tell them well.
Just consider the oldest narratives in existence, such as cave paintings and religious texts. They are clues and signs of the ponderings and wanderings of our ancestors who lived thousands of years ago. There is something about humanity's nature that attempts to make sense of the universe through stories.
Israeli historian Yuval Harari has suggested that homo sapiens interact primarily using 'myths', even today. Modern-day myths include countries, currencies and companies.
So why is storytelling so important for entrepreneurs? At a recent event, two of South Africa's finest storytellers, Lauren Beukes, multi-award-winning author of seven bestselling novels, and Coachbit chief and academic officer Pierre du Plessis unpacked this very question and discussed the value storytelling has to offer your business.
Said Pierre, "Storytelling is a map our brain knows. We interpret everything through stories so, naturally, it makes sense to tell the story of your business using storytelling. A good example of a business that does this well is Yuppiechef. They have a way of coming alongside their customer and becoming a part of their story by making them the hero of their story. The way they do this is by sending their orders as a gift, with a personalised handwritten note that invites their customer into that narrative of serving the customer."
Fred Roed, CEO of entrepreneur education platform Heavy Chef, unpacked what makes a compelling story – and how you can thread that story into your business to forge stronger bonds with your customers, retain your team and increase your revenue.
So, what would our business landscape look like if we unleashed our creativity, in the form of entrepreneurial stories, to the rest of the world? And what would your business look like if you paid attention to your story?
"With our heritage of creative story craft, South Africa should have a full house of cult-like companies that people refer to daily," says Heavy Chef CEO Fred Roed. "While our list of 'storybrands', as Donald Miller refers to them, is limited, we do have the creative chops to do it".
Luckily the art of storytelling has been heavily researched and there are basic structures to stories that you can use. Most stories have three parts; sorrow, redemption and joy – once you know the structure, you can weave your business story into it.
When asked, "How do you take a bad story and make it better?" Pierre said, "The problem with stories is that the character just wants to stay on the couch. You have to ask yourself, what can you throw at this character to get them moving. As a business owner, sometimes the answer is finding someone who has the skills to tell the story."
Lauren added, "You need a point of view. You need to understand the character – don't just ramble. Instead, make sure you know what you want to say and be clear about it."
At the end of the day when you go through all your marketing, ask yourself, who is the hero of this story? You will be surprised how often we make ourselves (the business) the heroes instead of making the customer the main character.