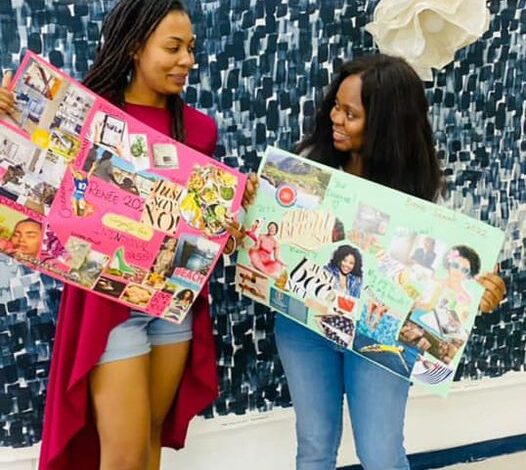 WOMAN REBIRTHED is a community that welcomes women of various backgrounds and offers a platform that allows them to employ, share, interact and learn from each other. The company believes in the power of community, which enables them to leverage one another's strengths in order to learn and grow in individual journeys.
Woman Rebirthed curate events that induce therapy but not in an office setup. The owner and also the founder of the transformational company is Larona Sengwaketse. She holds a degree from the University of Botswana and majored in psychology and economics. At the core of Woman Rebirth, she said they promote women's mental health awareness. Ms. Sengwaketse said they realized a gap in mental health awareness in Botswana. By creating communities that act as safe spaces, Ms. Sengwaketse said it is easier to address issues of mental health awareness.
𝐒𝐄𝐑𝐕𝐈𝐂𝐄𝐒
-Annual Vision Board Brunch
-Personal development and wellness programs.
-Life coaching and mentoring
-Community Outreach
-Personal finance management (Budgeting for beginners)
𝐌𝐈𝐒𝐒𝐈𝐎𝐍
Building a community of women in pursuit of transforming their lives to live with intention and purpose and on their OWN terms.
𝐆𝐎𝐀𝐋
Main goal is to promote personal development and growth, self-awareness, and, most importantly, a sisterhood that is accepting without judgment.
𝐂𝐎𝐍𝐓𝐀𝐂𝐓𝐒
𝐅𝐚𝐜𝐞𝐛𝐨𝐨𝐤: womanrebirthed
𝐈𝐧𝐬𝐭𝐚𝐠𝐫𝐚𝐦: womanrebirthed
𝐄𝐦𝐚𝐢𝐥: info@womanrebirthed
𝐖𝐞𝐛𝐬𝐢𝐭𝐞: www.womanrebirthed.com