News
𝐆𝐔𝐂 𝐇𝐀𝐈𝐋𝐄𝐃 𝐅𝐎𝐑 𝐒𝐊𝐈𝐋𝐋𝐒 𝐃𝐄𝐕𝐄𝐋𝐎𝐏𝐌𝐄𝐍𝐓 𝐈𝐍 𝐓𝐇𝐄 𝐂𝐎𝐔𝐍𝐓𝐑𝐘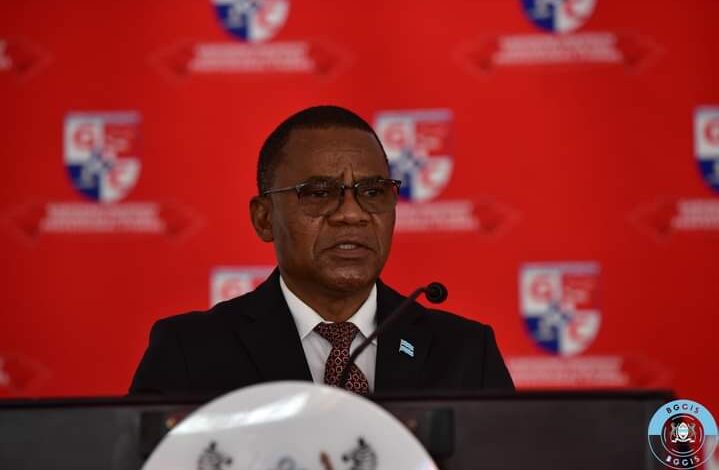 His Honour the Vice President Honourable Slumber Tsogwane has hailed the Gaborone University College (GUC) for establishing more cutting-edge facilities to enable skills development in the country.
When giving remarks during the official opening of the Gaborone University College of Law and Professional Studies' Library and Science Laboratories in Gaborone today, the Vice President said skills development remains a priority of the Government of Botswana and that Private Universities and Colleges are doing a brilliant job in growing the education, training and skills development sectors.
Hon Tsogwane applauded GUC for its contribution in knowledge development, job creation and community development. He further stated that the Government embraces the participation of both private and public institutions through funding of learners in all accredited higher education institutions.
The Vice President encouraged schools to develop curricular and ensure that skills taught are responsive to the needs of the economy. He also congratulated the GUC for the attainment of the ISO 9001 certification which serves as an assurance that they are offering international standard education services.
The Vice President implored institutions to incorporate survival skills beyond academia for the youth as part of the mindset campaign in their teachings as the use of the internet and libraries provide that potential.