News
𝗣𝗥𝗘𝗦𝗜𝗗𝗘𝗡𝗧 𝗠𝗔𝗦𝗜𝗦𝗜 𝗛𝗔𝗜𝗟𝗦 𝗕𝗢𝗧𝗦𝗪𝗔𝗡𝗔 𝗣𝗢𝗟𝗜𝗖𝗘 𝗦𝗘𝗥𝗩𝗜𝗖𝗘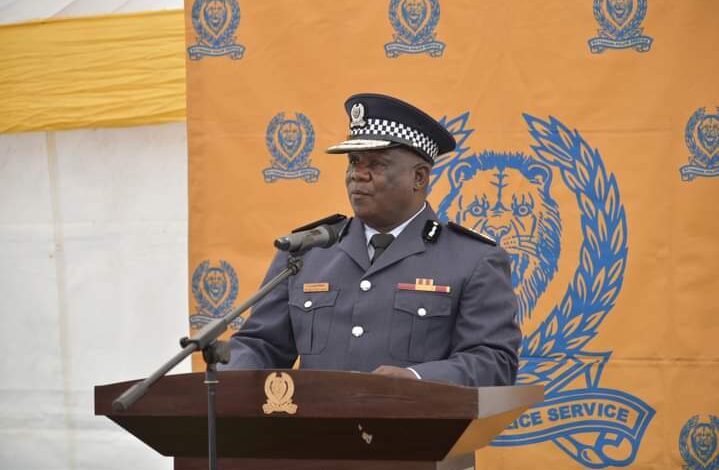 The Botswana Police Service has been applauded for their continued commitment in nurturing and strengthening the positive outlook of the country.
Addressing Botswana Police Officers during the tour of Broadhurst police station this morning, President Masisi said the nation requires and needs a safe and secure environment to attract potential investors into the country to set up businesses that will create employment opportunities for Batswana.
He further stated that public safety is a key enabler to socio economic development and maintenance of national peace and tranquility.
His Excellency stated that he is impressed by Police Officer's hard work, commitment, and called on them to continue delivering their service to Batswana.
He appreciated Botswana Police's hard work as they are rated by Global Botswana Index and World Internal Security and Police Index as being the best in Africa.
He further challenged the Botswana Police Service to not only be the best in Africa and aim to be the best in the world.
In his remarks, Minister of Defence and Security, Honourable Kagiso Mmusi thanked President Masisi for the support he gives his ministry and intends to keep Botswana safe and ensure both Batswana and investors enjoy the tranquility the country has to offer.
For his part, Acting Commissioner of Police Phemelo Ramakorwane reiterated his gratitude to the Botswana Government for the support adding that they are committed to maximizing efficiency and effectiveness of policing services within the available resources.