Fashion
10 Fashion Forward Reasons To Rock A Black Outfit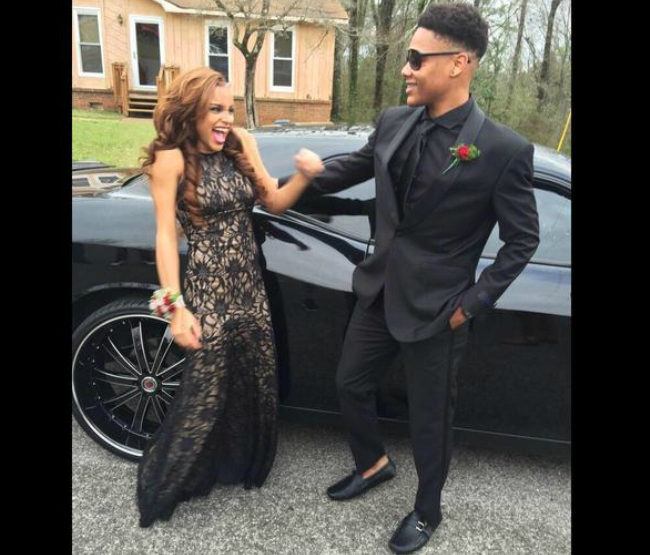 We all know that the wearing of black is most commonly associated with funerals, church services, court rooms, ceremonies, important business transactions, and formal social events. For a long time now, we've used our humble eyes to come to the easy conclusion: black is by far the best color for clothing. Check out how to rock this color below.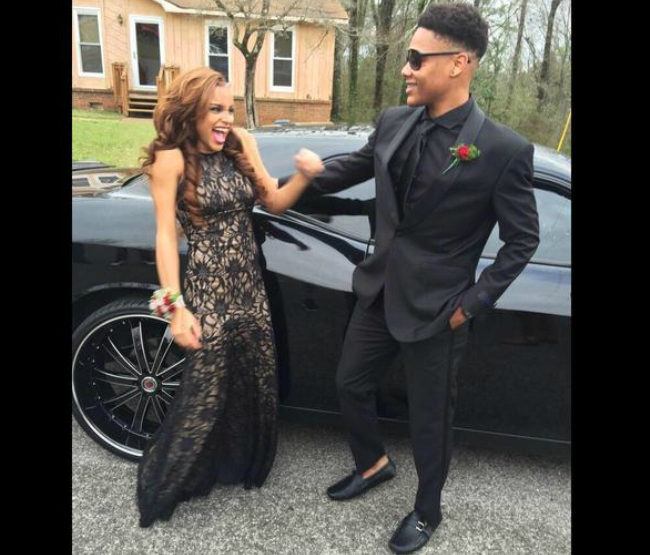 1. You Will Look Classy.
Wearing black gives a simple, elegant, and easily put together classic look. The little black dress is perhaps one of the most famous women's fashions from the 20th century and it still looks just as great today. Same applies to men in black tux.
2. Black Casual Clothes Elaborates A Cool, Understated Look.
Affordable, everyday black clothing can make a striking impression. Black somehow makes casual outfits look "put together." Best of all, since most people wear these sorts of clothes often in their day-to-day lives, you'll be getting a good value out any clothes you end up using.
3. It Gives An Intellectual Look.
Black is perfect if you're trying to make a bookish or artistic impression. Use a single eye-catching black accessory to lend a little artsy flair to outfit or wear a black academic-inspired outfit to show that you're busy pondering life's deeper questions.
4. Black Formal Clothes Go With Any Serious Occasion.
When it comes to formal occasions, always bet on black. Nice black clothes are a great investment because they're appropriate for almost any formal get-together, from weddings to funerals. Black formal wear is stately, elegant, attractive, and respectful all at once, you'll never be sorry to wear it when you're enjoying the finer things in life.
5. You Will Look Slimmer.
There's some scientific truth to the old saying black is slimming. Black outfits absorb light, rather than reflect it, so they tend to make it hard to see the wrinkles, lines, and shadows that ordinarily form on a person's clothes. This can give black outfits a slimmer, sleeker look than similar colored outfits.
6. black outfits Show Youthful Rebellion.
Many well known rock acts have used black clothing as part of their image. This sort of clothing usually gives the impression of defiance, in other words, you know you look like a punk, and you don't care one bit! Black skinny jeans, band t-shirts, studded clothing, distressed jeans, fishnet stockings, ragged skirts, painted nails, makeup, etc.
7. Black Clothes Go Everything.
It's not just black clothes that go well with almost everything. Black accessories are very versatile as well and can be used to spice up a huge variety of outfits. Use black accessories to add a touch of class to casual multicolored clothes or match them with mostly-black outfits for a deliberate, put-together look, it's all up to you!
8. It Makes A Statement.
You know who you notice when they enter a room? Definitely not that person in just another awful pastel prints? It's the person dressed head to toe in black who's grabbing your attention. And the best part is it's not even in an obnoxious way. In fact, it's quite the opposite.
9. Black Is Timeless.
Certain colors are seasonal, but black never gets out of style. You can wear black for any season and weather. Black is worn year all round by all ages. It also is not gender sensitive like your pink, yellow and blue, all genders can wear black.
10. Almost Stain Resistant.
Now this is a plus for slobbish people. If you are constantly staining on your outfits then go for black, because stains are not that pronounced. So even if you are going to be involved in physical activities, black is safer.