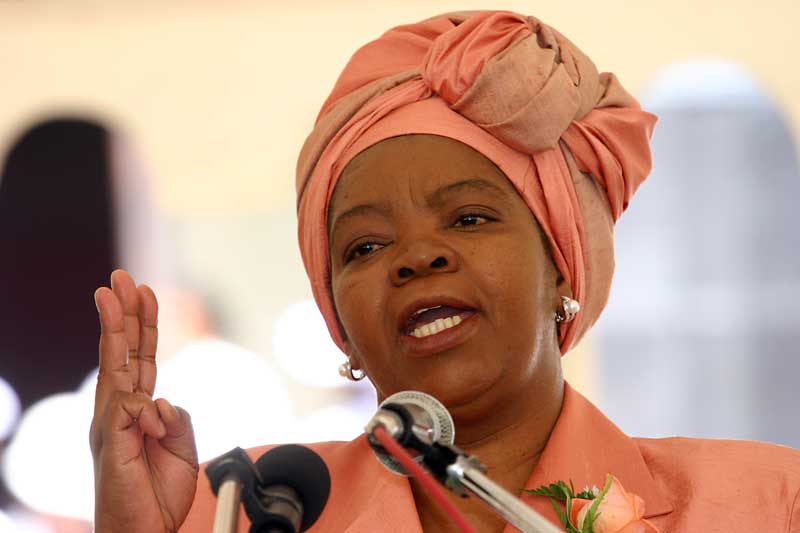 When we speak of influence we are simply addressing the heroes of our time. Those that are always referred to when your own teachers or mothers tries to inspire us to achieve more. They say You don't lead people by what you say to them; you lead them by what they see you do. True leaders are self-leaders. Here are the women in Botswana who have played that role.
Sheila Tlou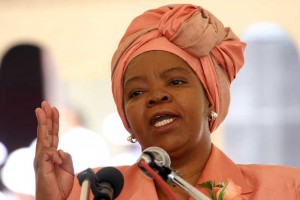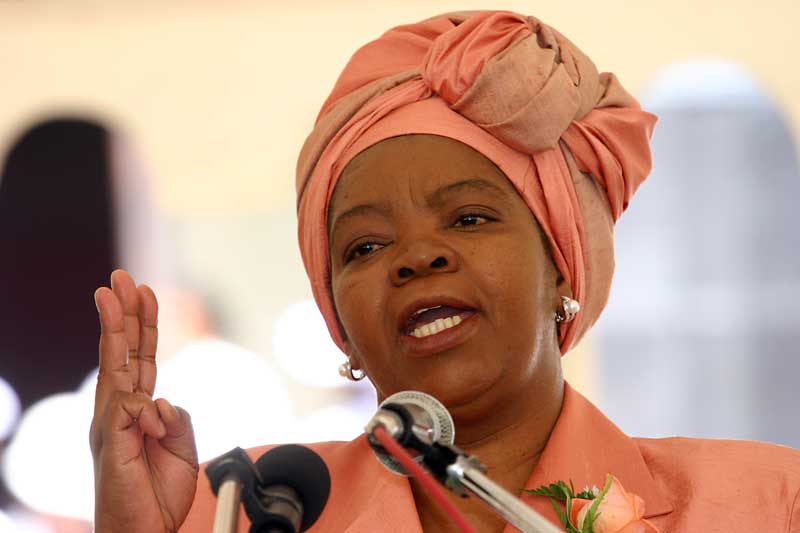 Professor Sheila Tlou is a distinguished advocate for human resources for health issues. Former Minister of Health of Botswana through 2000-2004, Professor Tlou is widely recognized as a visionary leader and champion, particularly through her initiatives on HIV and AIDS, gender, and women's health. She has made outstanding achievements in the development of nursing profession both in her own country – Botswana and abroad. She published numerous articles and books on international health and development issues.
Unity Dow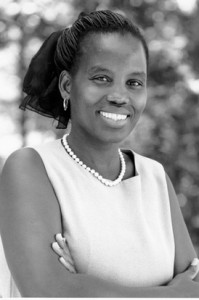 Judge Unity Dow, the first woman to be appointed a high court judge in Botswana is also an acclaimed author, with four novels and legal thrillers to her credit. These are no mere potboilers. The books address such topics as HIV/AIDS, child protection, and violence against women. Women of the World Summit March 2011 and 2012 in New York mentioned Unity Dow as one of 150 women who shake the world. Presently Unity Dow decided to go into politics and to serve her country with her extensive expertise in many fields. As of March 1, 2015 the President Ian Khama of Botswana appointed Unity Dow as Minister of Education and Skills Development in the Government of Botswana.
Gaositwe Chiepe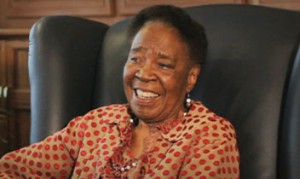 She was the first Motswana woman to earn a diploma and college degree, and the first Motswana woman to earn a postgraduate degree. At Botswana's independence in 1966, Dr Chiepe became Botswana's first director of education and was asked to design a system that would bring education to people across the nation based on a home-grown curriculum which was sensitive and fair for all the communities that make up Botswana. Chiepe held various ministerial positions in portfolios such as external affairs, minerals, commerce and industry, as well as education. Prior to this, she was appointed high commissioner to the United Kingdom, Nigeria, West Germany, France, Denmark, Norway, Sweden and the European Economic Community. Her life is an awe-inspiring story of pioneering and pacesetting in numerous fields of civil responsibility.
Tshephang Chilume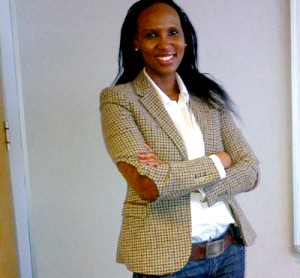 As an entrepreneur, Tshepang has also used her drive and commitment to engage in a social venture to raise awareness and expand the treatment options in Botswana for Club Foot.  To achieve this, she has worked to establish a strong public private partnership between the Botswana Ministry of Health and STEPS South Africa, an organization focused on advocacy and innovative treatment for Club Foot, and is currently working on registering an affiliated STEPS organization right here in Botswana. Tshepang truly embodies the leadership and innovative qualities needed by young people to achieve the possible in building a brighter future in Botswana and across Africa.
Tumie Ramsden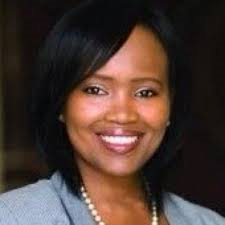 "Africa's future belongs to its young people, including a woman who inspires young people across Botswana with her popular radio show, called, "The Real Enchilada" —- and that's Tumie Ramsden,''this was a statement made by President Barack Obama at a forum in Washington D.C  in 2010 where Tumi was praised for her positive influence to the people across the world. She is one of the few who have spread positivity and influence amongst the youth of Botswana and still does wonders.
Mpho Kuaho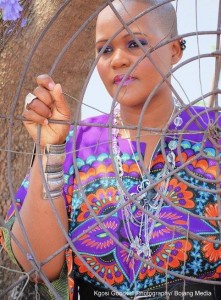 Mpho Kuaho of JOPHES 09267 has rightfully claimed her position as one of the leading Fashion Designer in Botswana and across Africa. Trusting on the go-global concept that whirled her mind, the Gaborone-born fashion designer brought along Tsoseletso Magang to invent, Colour in the Desert Fashion week, which has grown to become the most successful fashion show in the country. She is well known for the designs available at Options stores as well as for the Colour in the Desert Fashion Week. Among her prestigious assignments was being invited to judge the 2012 Olympics marathon for sport wear gear category, Vukani Fashion awards, Swahili fashion awards and Redds African designer awards. She is the future of fashion in Botswana, and has definitely been the focal point for most designers locally.
Amantle Montsho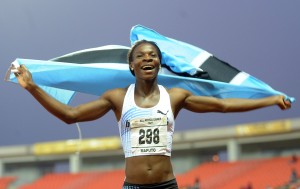 Amantle Montsho is a female sprinter from Botswana who specializes in the 400 metres. She represented her country at the 2004 and 2008 Summer Olympics, She has also competed at the 2011 World Championships in Athletics in Daegu, South Korea, narrowly beating Alleyson Felix to become Botswana's first World or Olympic track and field champion winning in a personal best time of 49.56. She is currently the 400m world champion. A two-time African Championships gold medallist over 400m, she has also won titles in the event at the 2007 and 2011 All-Africa Games, 2010 IAAF Continental Cup and 2010 Commonwealth Games. Her Commonwealth win made her Botswana's first ever gold medallist with a record time of 50.10. She also helped Botswana to the Commonwealth Games 4×400m relay final. Her personal best times are 11.60 in 100m, 22.94 in 200m and 49.56 in 400m. In essence, Amantle is Botswana s image of a sports woman of all time. She represents a fighter, a woman of value, success and has definitely played a major role designing the role of women in sport locally.
Kaone Kario
Since her win of Nokia face of Africa at a tender age of 19 years  Kaone has proved to be amongst Africa best model export. This Botswana born model from a town called Maun has made her mark in the modelling world, she is not just a model she is also gifted academically. She has been based in Cape Town South Africa and New York and she has appeared in several runaways. She appeared in essence magazine. She also had the likes of Nivea, Mr Price, Edgars and Woolworths as regular clients. Kaone's television stints include hosting Face of Africa scouting in 2008 and the actual show in 2009-2010. She continues to feature in numerous magazines and an inspiration to aspiring models in Botswana.
Zenzele Hirchfield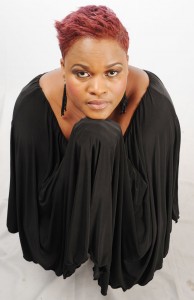 She is Botswana s leading  woman. A music promoter, event manager, humanitarian and Philanthropist. She has been in the industry long enough to build the success of the entertainment  scene in Botswana. Zenzele is currently the a president of Botswana Entertainment Promoters Association. She has managed artists such as Vee, Maxy, Stagga and Scar. Currently managing Eskimos and Young Black, Epic and Chrome. She isthe first woman to lead a music association, and has been the first local woman to break borders and manage stars like Mafikizolo, Bujo Mujo in Botswana. She is a pillar in the music industry and will forever have much influence in our country.