Entertainment
A Full List Of All Gifts & Freebies Miss Supranational Botswana, Dabilo Moses Will Receive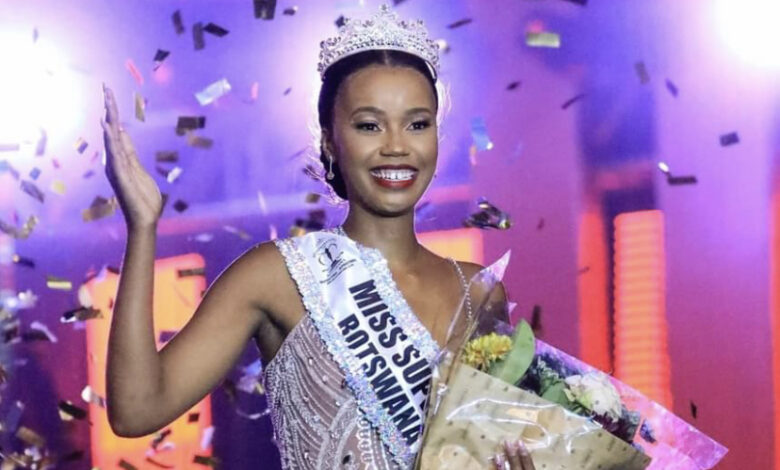 Dabilo Moses Makes History as the First Ever Miss Supranational Botswana: A Look at Her Reign and Prizes
In a momentous occasion for Botswana, This historic win has brought immense pride to the nation, and as the reigning queen, Dabilo Moses is set to receive a plethora of prizes and rewards for her remarkable achievement.
One of the most exciting prizes that Dabilo Moses will receive is a brand new Haval Jolion, a luxury SUV that will undoubtedly add a touch of glamour to her reign. This sleek and stylish vehicle will provide her with the mobility and convenience she needs to fulfill her duties as Miss Supranational Botswana with grace and elegance.
In addition to the car, Dabilo Moses will also receive accommodation for the entire period of her reign, ensuring that she has a comfortable and safe place to call home during her tenure as the queen. This accommodation will be provided at a prestigious location befitting her status as a beauty queen, allowing her to fully immerse herself in her role and represent Botswana with dignity and poise at various events and functions.
Furthermore, all of Dabilo Moses' bills will be paid for, alleviating any financial burden and allowing her to focus on her responsibilities as Miss Supranational Botswana. This includes her utilities, transportation, and other miscellaneous expenses, ensuring that she can carry out her duties without any financial constraints.
In addition to these practical rewards, Dabilo Moses will also receive monthly groceries, ensuring that she has access to nutritious food to maintain her health and well-being during her reign. This will enable her to stay energized and in peak physical condition as she fulfills her duties as a role model and ambassador for Botswana.
As Miss Supranational Botswana, Dabilo Moses will also receive a monthly allowance, providing her with the means to carry out her responsibilities and make a positive impact on her community. This allowance will give her the flexibility to participate in charitable endeavors, engage in philanthropic activities, and support causes that are close to her heart, further amplifying her impact as a beauty queen.
Healthcare will also be a top priority for Dabilo Moses during her reign, as she will receive healthcare services at Gaborone's Sidilega Private Hospital. This ensures that she has access to quality medical care whenever needed, ensuring her physical well-being and allowing her to fulfill her duties with confidence and vitality.
In addition to the above prizes, Dabilo Moses will also have the opportunity to pursue a degree of her choice at Limkokwing University of Creative Arts and Technology. This esteemed institution offers a wide range of degree programs in various fields, allowing Dabilo Moses to further her education and expand her horizons during her reign as Miss Supranational Botswana. This will not only enhance her personal growth and development but also provide her with valuable skills and knowledge that she can utilize in her role as an ambassador for Botswana.
The first and second princesses of the Miss Supranational Botswana pageant will also receive prestigious prizes. They will be awarded degree scholarships at Limkokwing University of Creative Arts and Technology, providing them with the opportunity to pursue higher education and fulfill their academic aspirations. Additionally, they will receive hair care for a month, ensuring that they can maintain their stunning looks throughout their reign. They will also receive six months of gym training, allowing them to stay fit and healthy as they carry out their responsibilities as beauty queens.