Sport
Trending
Administration and Management course set to improve Botswana Football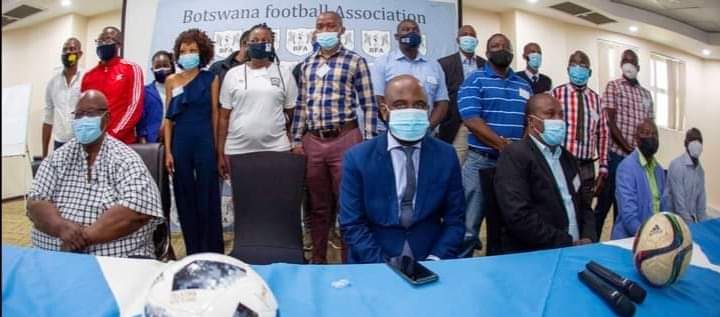 The football governing body of Botswana- Botswana Football Association (BFA) expects improvement in local football. This is in light of the course they are currently hosting at Tlotlo Conference Centre.
BFA is currently hosting a FIFA (Federation Internationale de Football Association) approved and funded programme termed Administration and Management Course, under the theme 'Operation Time for Change'.
This is in an effort to ensure professionalism, good governance and compliance in local football. The programme was opened on Monday 12th April and is expected to end on the Friday 16th April. The course is intended improve how football is managed in the country, not only at Premier League level, but across all levels.
The Administration and Management course will see all the Seventeen (17) Regional Structures of the BFA around the country taking part. The programme seeks to engage regional Associations to transform into nerve centres of football development in their respective Regions. It also seeks to provide lectures with skills in leadership, good governance, planning, communication, managing change and conflict management.
The objectives of the programme include: the empowerment of leaders, both Regional Structures and Clubs, on the management of the game; engaging participants on the importance of Stakeholder management; identifying prospective national course instructors for further training in Administration and Management. The view is that once qualified, they will continue to train upcoming Administrators in the Regions on football administration.
From Gaborone, the Operation Time for Change programme Is headed for Kgatleng Regional FA, from April 26th – 30th. The programme will end in Palapye from 10th – 14th May 2021 with the Central/North Regional FA.
It is expected that there will be strong stakeholder management which include Local Authorities such as the office of the District Commissioner, District Councils and Tribal Authorities. It is expected henceforth that Regional Structures and Clubs will communicate more often with all stakeholders, as well as refining how they approach commercial partners or sponsors.