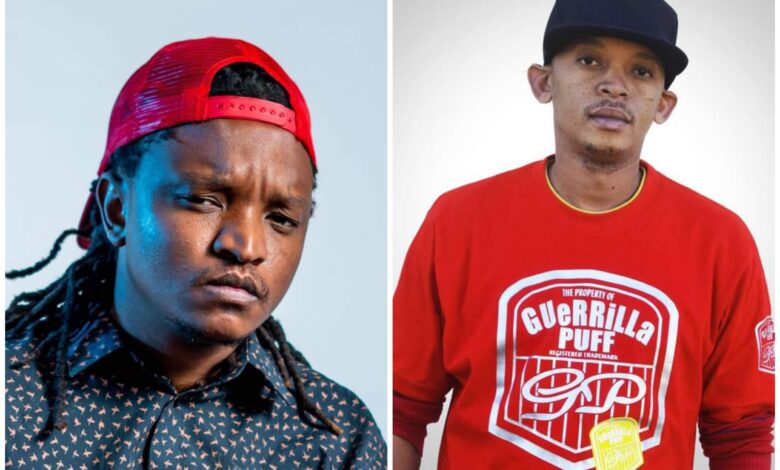 Bishop has threatened to spill the beans which may damage Jack Bohloko's reputation and discredit him in the music industry. The rapper threatens even to involve attorneys to help him get One thousand, and nine hundred pula (P1900) 'debt' from Jack Bohloko.
"Fans, well-wishers and the like, of Jack Bohloko are adviced to advice him to refund Bishop (The Rapper) an amount of BWP1,900.00 that was paid to him as the Camera Operator for Bishop's Millionaire Music Video." Bishop advised.
According to Bishop, Jack Bohloko, owes him money from more than a year ago. The rapper says he paid the videographer the money for camera operation for shooting a music video for his song featuring M.O.D.
"We at GPMG, a record label that represents our Artist (Bishop) are of the view that, to attack the victim (Bishop) might attract more charges to Jack Bohloko and his legacy as more details might end up being revealed AGAINST him as evidence and, might discredit Jack within the video/music production industry"

Bishop L. Marumo
The music video in question was for the song titled "Millionaire", and was supposed to be released "before the release of the song in Feb 2020, also as a teaser for Bishop's upcoming projects such as, 'Bishop Featuring Lucky Dube's – Remember Me Remix 2021/22 Video/Film production".
The talented Videographer, who has since moved to South Africa for the feel of new environment, and explore new challenges. He has done an impressive work for a number of artists in Botswana including Vee Mampeezy, Culture Spears, and Maghebula among other reputable local artists. Jack Bohloko has also worked with South Africa sensation, Makhazi on her music video with Khoisan Maxy.
The videographer is known for his amazing skills in video production, but in this instance he is accused of failing to deliver. "We failed to release the video first and ended up releasing the song, though the video was shot by JACK BOHLOKO, no footage was ever delivered to Bishop or the GPMG record label." Bishop lamented.