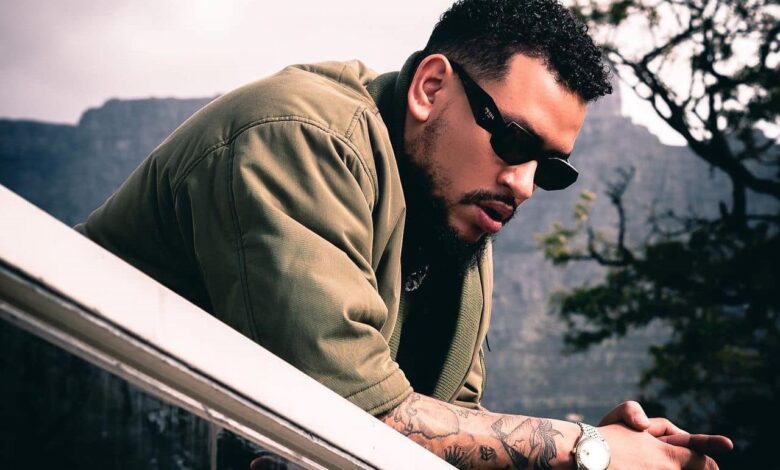 South African heavyweight stars, AKA and Nasty C come through with their new joint collaboration, "Lemons (Lemonade)."

The new studio track comes as a refresher from the Hip-Hop icon and serves as AKA's first official single this year following his feature on "Zonke Remix" by Phantom Steeze.

A tasteful and insightful moment for the fans, "Lemons" shows the efforts of AKA to re-establish himself as an artist as he maintains his long-standing streak of hit singles, and coming up in the industry as one of SA's popular hitmakers.

While being able to break the airwaves with many club bangers, the Supa Mega decided to turn up the heat by roping in his close friend and colleague, the coolest kid in Africa, Nasty C for the new joint

AKA had previously mentioned in an interview how much he admired Nasty C's talent. Having the chance to collaborate on this new single was as probably the right lead in the direction as the two rappers mesh perfectly well together, delivering what might be considered one of this year's new top favorite summer bangers.

Coming related from AKA's previous songs like "Super Soft", "Energy", "Starsigns" or "Composure", this one's different. And based on the collaboration one would probably think it to be as a typical Hip-Hop jam. AKA offers us a sweet, but natural tone with his vibe and enlightens the mood on an upbeat instrumental with his charisma.

Able to adapt quickly to any genre the rapper taps back into his original kick-off vibes and leaves us with a cheerful and dance along chime.

On the other hand… Nasty C stays consistent, and within his tempo delivers a killer flow that carries along with the beat.

The new song, therefore, sets tone and shows an insightful build-up of sounds on what we can expect from AKA's new forthcoming album "Mass Country".

Accompanying the song is also a music video. Directed by Nate Thomas shows a cameo of Nadia Nakai and Robot Boii doing an opening of the video on the set of South Africa's popular music and dance show 'Jika Majika', which on whole serves as a nice touch and compliments the song.