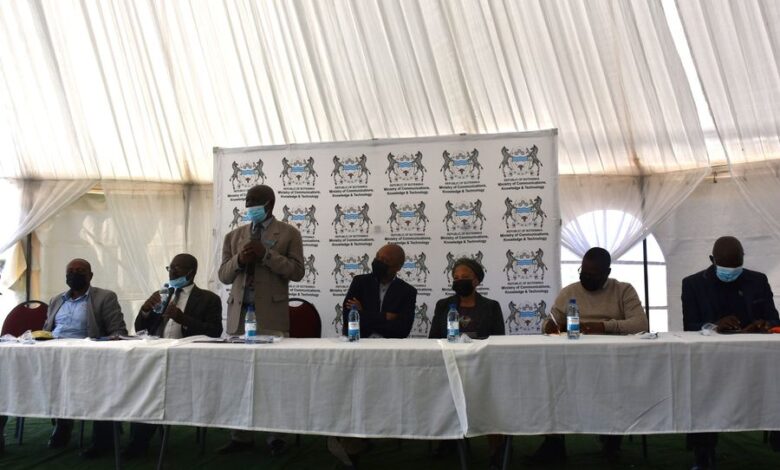 The National Science Week activities which have been commemorated in Masunga Senior Secondary School from Monday 22 August, today came to an end with various activities, including a prize giving ceremony for schools around the North Region, who competed against each other in the hackathon and mackathon competitions.
During his speech at the closing ceremony, the Deputy Permanent Secretary for ICT, Mr. Cecil Masiga encouraged the students to get more involved in STEM subjects, saying that it will lead to them becoming innovators and digital entrepreneurs. He also called on the different institutions to continue educating students on various government online initiatives such as e-learning and e-health, to make them fully appreciate the importance of STEM.
Other activities which have been taking place throughout the week include; presentations and seminars, exhibitions, coding and programming demonstrations, among others.