Business
Trending
BBS Board scuffle continues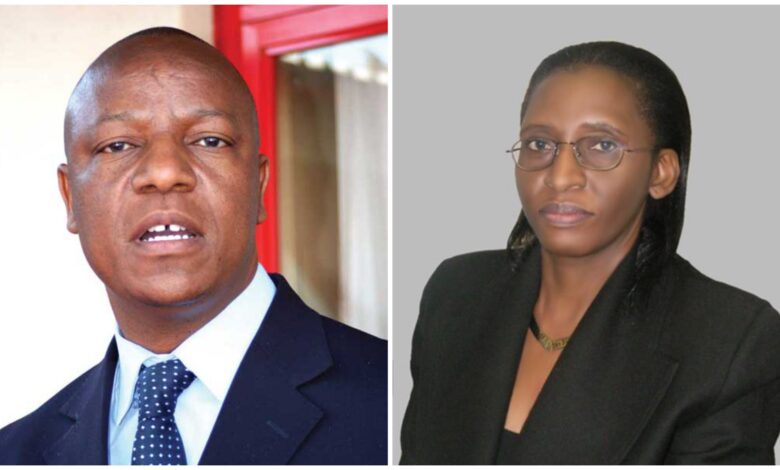 The Botswana Building Society Limited (BBS Limited) boardroom scuffle is still on. By the look of things, the brawl is far from over.
Even with an Annual General Meeting (AGM) due on the 30th of April this very year, the BBS Limited board cannot wait for then to resolve their differences. It is reported that the Company board is planning to fire its Managing Director and its Secretary again after the High Court reinstated the two.
This comes after the High Court on Monday the 19th April 2021 reversed the temporary order it had granted the BBS Limited Board on Friday the 9th April 2021. The order on the 9th prevented the Managing Director Pius K. Molefe and Secretary Sipho H. Shows from executing their duties. However, on the 19th the two got reinstated through the reversal of the said order.
"The decision which was taken during the meeting, which was invalidly constituted, was invalid. The resolution that was taken at that meeting was also invalid. As the reason to terminate the contracts of the employees stem from an invalid resolution is it automatically null and void." Justice Tau declared.
However, even after the ruling by the High Court of Botswana, it is reported that the BBS Limited Board led by its Chairperson Mrs. Pelani Siwawa-Ndai is determined to get rid of the two. According to a statement by Molefe to the Bank's Shareholders, Depositors and Stakeholders, the Board is at it again trying to unconstitutionally fire him and his secretary.
"As Managing Director of BBS Limited, it had been my intention yesterday following the High Court Order, to reach out to my fellow Board Members to request for calm minds and emotions to prevail leading to the 2020 Annual General Meeting next week Friday 30 April 2021. Unfortunately, I was disappointed when I received a draft document from the Chairperson of the Board Mrs. Pelani Siwawa-Ndai just before 12noon via WhatsApp to the effect that she and my other colleagues would be approving a resolution by round-robin to dismiss me and the Company Secretary from office again without giving us a hearing as stipulated in the BBS Limited Conditions of Service. I immediately proceeded to the Industrial Court in my capacity as Managing Director where I managed to secure an Interim Order barring fellow Directors from executing their plan." Molefe revealed.