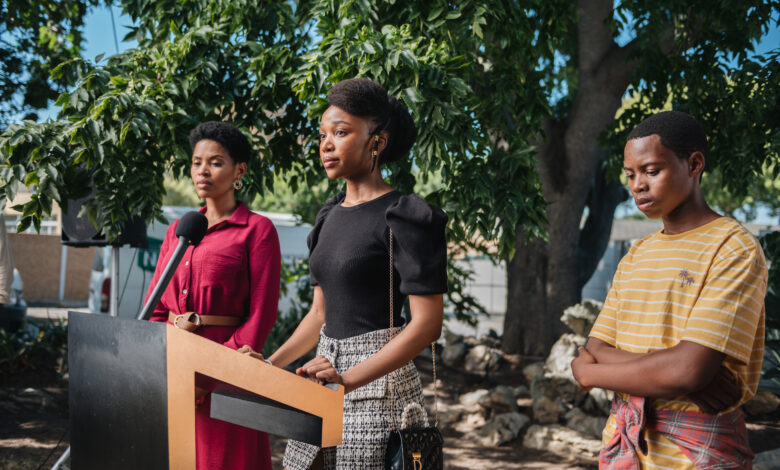 Today, Netflix released a teaser and first-look images for the highly anticipated third season of Blood & Water, set to launch exclusively on the service on the 25th of November 2022. 
After an explosive second-season finale, the Parkhurst faves are back for yet another school term, where new tensions and dramas unfold. Secrets and mysteries continue to surround Puleng (Ama Qamata) and Fikile (Khosi Ngema), who inch closer to the truth amidst a plethora of unanswered questions. 
With the squad returning and new faces at the forefront, fans can expect the usual Parkhurst 'vaabes' as tricky love triangles, friendship, drama and family truths unravel. 
All your burning questions from season two will be answered, as season three comes in hot and swinging!
Key cast:
Created by: Nosipho Dumisa
Written by: Chinaka Iwunze and Nelisa Ngcobo
Directed by: Mmabatho Montsho
Executive produced by: Bradley Joshua and Benjamin Overmeyer
Produced by: Gambit Films
Synopsis:
As the Parkhurst heroes return and prepare for the future, the story of the missing baby unravels further leading to more burning questions, like who's Fikile's real father? And will Puleng bring down the curtain on the now defunct system known as Point of Grace? Relationships are also put to the ultimate test as revelations lead to broken hearts, tested friendship and family bonds, and a quest for the truth.