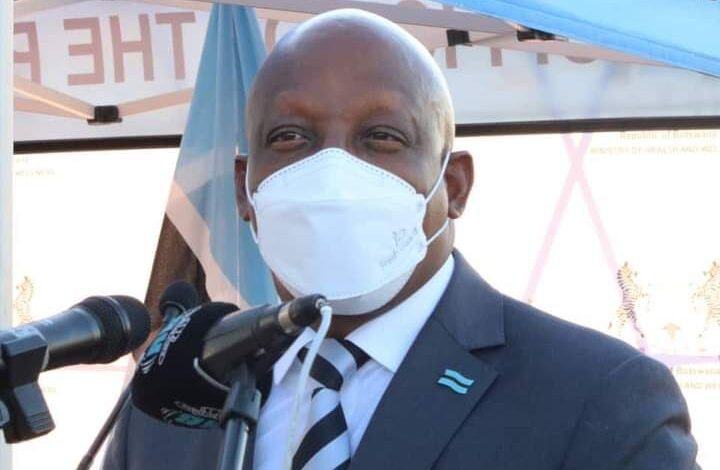 The Minister of Presidential Affairs and Public Administration, Honourable Kabo N. Morwaeng says Botswana is deeply indebted to the People's Republic of China. He said yesterday while receiving SinoVac vaccine donations from China.
"At this juncture, I wish to express my profound gratitude to the People's Republic of China for her continued support to Botswana. Throughout the period of the pandemic, China has stood by us and extended a helping hand in several ways. To this end, Botswana is deeply indebted to the Chinese Government and its people and we will work hard to ensure that our sound bilateral relations last many more decades for the benefit of our peoples." Kabo Morwaeng expressed.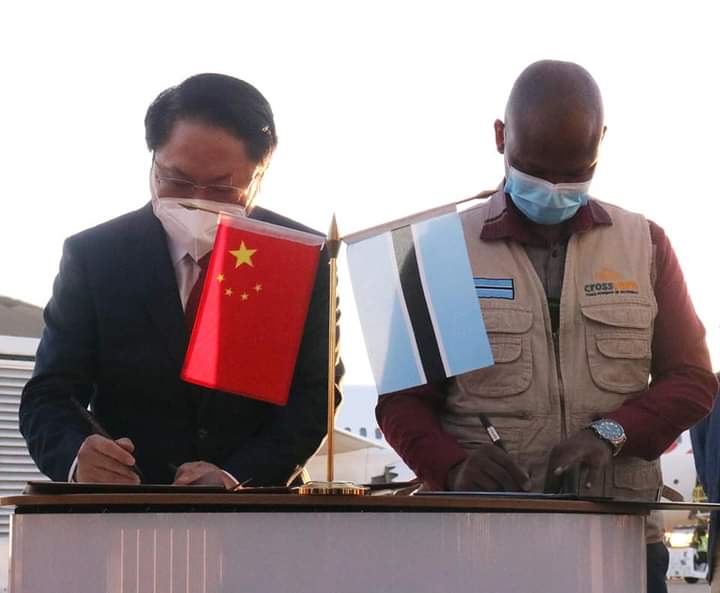 Botswana, like many African countries, have in the past received numerous donations from China. These include medical equipment, loans, and grants. However, critiques have accused China of using money and donations to capture states. In Botswana many have complained that the most lucrative tenders are awarded to Chinese companies.
The latest consignment of SinoVac vaccines from China comprises of Two hundred thousand (200 000) doses. That constitutes the highest number ever that Botswana has received. This consignment is the third. Botswana has thus far received Thirty thousand (30 000) AstraZeneca vaccines from India, and another Thirty-three thousand, Six hundred (33 600)AstraZeneca vaccines from the COVAX facility. All of the three consignments were donations.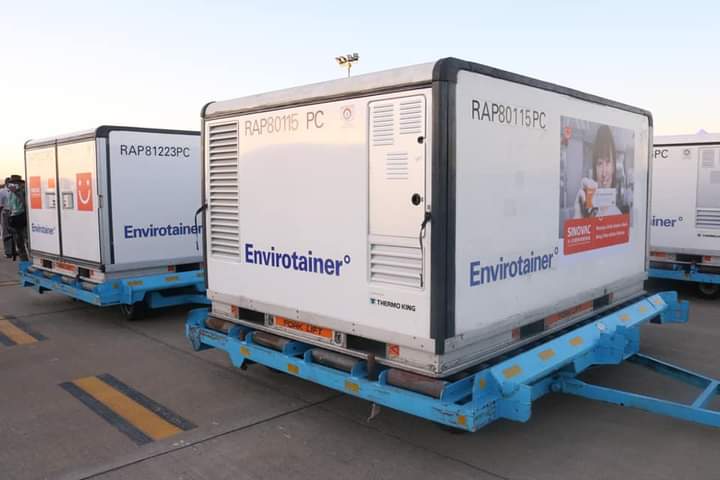 The latest donation of 200 000 SinoVac vaccines means Eight point seven percent (8.7%) of the population will receive their jabs. That is in addition to the Zero point zero two percent (0.02%) that have been covered by the first two (2) consignments. However, Minister Morwaeng says the other 200 000 which is purchased from China is expected to arrive soon. That will mean a further 8.7% of the population will be vaccinated, bringing the total to Seventeen point Forty-two percent (17.42%).
"I have been informed that this consignment of SinoVac vaccines comprises 200,000 doses generously donated by the Government of the People's Republic of China. This donation will be followed by another 200 000 vaccines purchased by the Government of Botswana from China which will arrive in the country soon. A combination of the donated vaccines and the purchased ones will make a total of 400 000 doses which will cover a significant percentage of our population." he indicated.