Sport
Botswana Men Relay Team Snatch Silver Medal At IAAF World Relays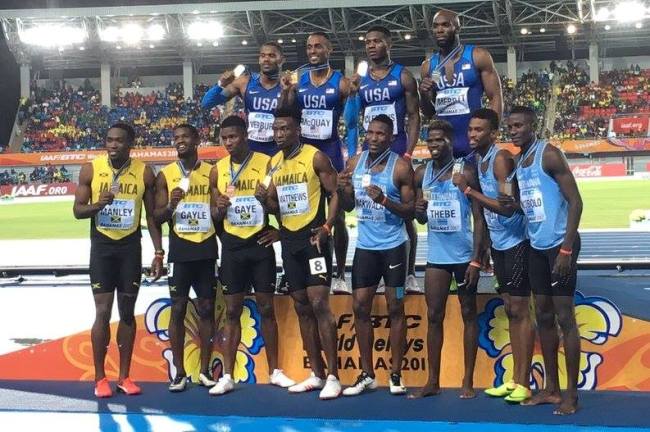 Congratulations to team blue for getting position 2 at the IAAF World Relays held in Bahamas. After winning heat 3, our boys demonstrated that they are serious contenders for gold today dispalying a brilliant performance on Day 2 of the IAAF World Relays in the Bahamas.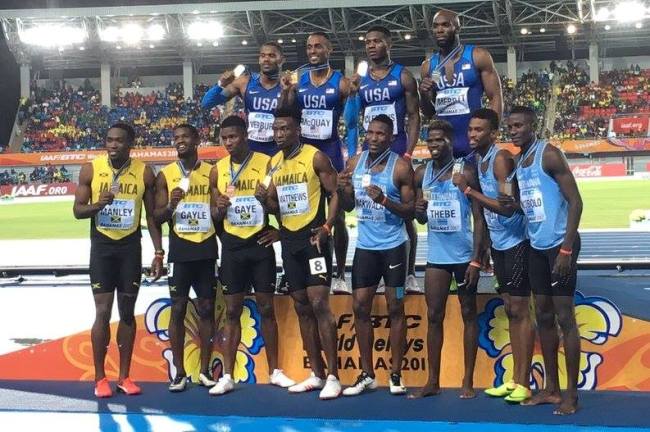 The men's 4x400m quartet of Isaac Makwala, Baboloki Thebe, Onkabetse Nkobolo and Karabo Sibanda put up a highly inspiring performance against powerhouse USA, which had a squad comprising of David Verburg, Tony McQuay, Kyle Clemons and the highly experienced former World Champion LaShawn Merritt.
Two-time African Champion in the 400m Makwala kicked off the campaign for Botswana in the final, running alongside USA's Verburg and Matthew Hudson-Smith of Great Britain.
However, he had a bit of a problem maintaining his pace and handed over the baton to Thebe in 5th position.
The reigning African Champion improved to 4th position, while third-leg runner Nkobolo fought hard to better Botswana's lot, steering clear of Jamaica's Martin Manley and Trinidad and Tobago's Jarrin Solomon and passing on the baton to Sibanda in 2nd place.
In what turned out to be a thrilling final leg, Sibanda was the man to watch out for! The 18-year old who was a finalist at last year's Olympic Games, kept Merritt on his toes, almost charging past the Olympic Bronze medallist with less than 100m to go.
However, the American kept his cool and focus, bringing home the baton for USA in 3:02.13 as Sibanda followed in 3:02.28, a Season's Best (SB). Jamaica won Bronze in a time of 3:02.86, with Trinidad and Tobago narrowly missing a place on the podium with a time of 3:03.17.