Celeb News
Cardi B Reportedly Having A Baby In July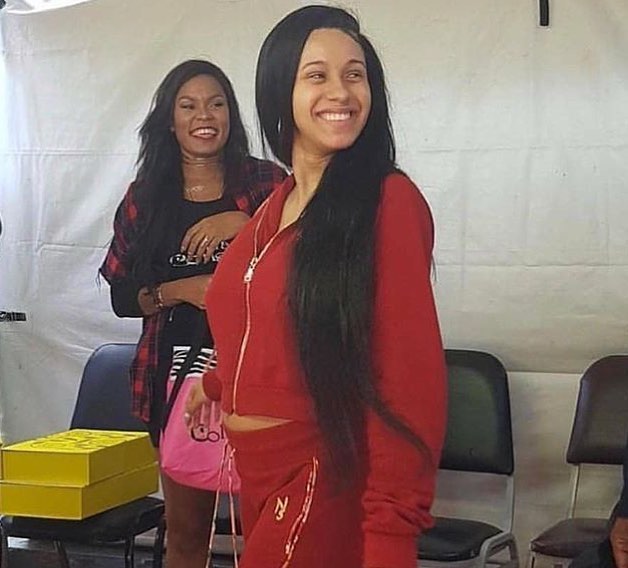 Cardi B Reportedly Having A Baby In July
Pregnancy rumors keep circulating around Cardi B, no matter how many times she or Offset deny them. More than a month after Cardi famously asked us all to let her "fat in peace," TMZ is out with a new report that Cardi is indeed pregnant, but it won't stop her from releasing her upcoming album, performing her scheduled gig at Coachella in April, or even going on tour with Bruno Mars later in the year.
TMZ sources insist Cardi and Offset's baby is due the first week of July. That means she'll be around seven months when she takes the stage at Coachella next month, but unlike Beyoncé, Cardi refuses to cancel her appearance and will reportedly perform anyway.
Complex has reached out to a representative for comment.
Furthermore, Cardi will allegedly remain working her butt off until she is ready to go into labor. Her debut album, which she recently announced is due out in April, is in its final stages. She has apparently spent the last two weeks in the studio putting the finishing touches on the project. Plus, TMZ reports that the Bronx rapper "fully intends" on going on tour with Mars in September. After all, every night on the tour is worth about $100,000—same goes for Cardi's Coachella dates—so it looks like Bardi is still interested in making money moves, no matter whether she's making them just for herself or for her new family.
If Cardi is pregnant and she does perform at Coachella but chooses to pull a Kylie Jenner and remain silent on the matter until the very last second, you can expect some serious baby bump hiding. Maybe she'll wear something like her last week's iHeartRadio Music Awards look, that totally obstructed her belly, or she'll own up to the pregnancy onstage with an outfit that celebrates her bump. Or maybe none of it's true. That's the fun thing about pregnancy rumors: time will definitely tell!