News
Trending
"Direct Election of the President is long overdue in Botswana" – Mmolotsi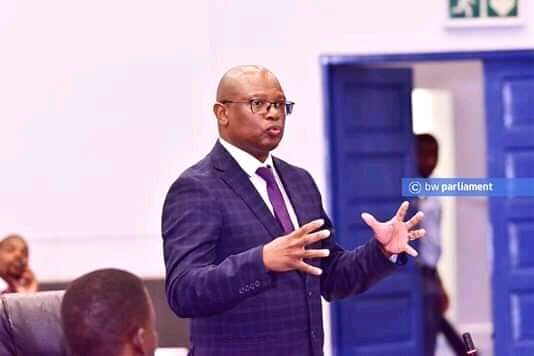 A member of parliament for Francistown South, Honorable Wynter Mmolotsi says it is high time Batswana are given an "opportunity to choose their own president because of the executive powers vested in the presidency".
In his congratulatory message to the newly inaugurated president of the United States of America- Joseph R. Biden Jr. Mmolotsi condemned the system of automatic succession that is being practiced in Botswana, "Automatic succession as practiced here is the worst thing that ever happened to our democracy and we must rid ourselves of this undemocratic system." he asserted.
"The current president should be the last product of this terrible system. I hereby submit"

Hon. Wynter Mmolotsi
Since gaining independence from the colonial master- England, Botswana has adopted the electoral system termed First Past The Post (FPTP). FPTP essentially means 'winner takes all' kind of electoral system- whichever contesting political party garners half plus one of the national assembly seats during an election forms a government. Which means that particular party's president automatically becomes the state president, and in extension he would choose his own Vice President and cabinet (ministers and assistant ministers).
On the other hand, there is an electoral system which has been greatly suggested to be one of the most democratic, and a better alternative to FPTP, the system is called Proportional Representation. By its nature, Proportional Representation is a kind of a system where people elect their favorite parties then each party get the same percentage of members of parliament as the percentage of the people that elected them. In this system, normally the president is elected directly.
FPTP has been accused of being undemocratic as it mostly represents the majority and sideline the minority. In essence, a party can win by fifty-one percent (51%) popular vote and take everything then the remaining forty-nine percent (49%) is not sufficiently represented.